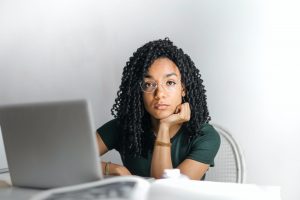 Photo by Andrea Piacquadio from Pexels
A newly introduced bill, in February, would prohibit landlords from using credit reports while screening prospective tenants. AB 2527 by Assemblywoman Sharon Quirk-Silva, D-Fullerton, would also ban property owners from asking about anything that would be included in a report, such as payment history or evictions.
This bill would, among other things, prohibit a person from using a consumer credit report for a purpose related to the hiring of a dwelling unit or requiring an applicant or tenant to answer a question about the contents of a consumer credit report or the information contained therein for a purpose related to the hiring of a dwelling unit, except if the person is required to do so under state or federal law, as prescribed.
To read the AB 2527 bill in its entirety, visit https://leginfo.legislature.ca.gov/.  You can also register and send a note to Assembly Member Quirk-Silva opposing this proposed legislation.
- Advertisers -
You may also contact her on her web site at https://a65.asmdc.org/ to send your emails directly to her.
Read more articles from the March edition of the AOA Magazine