Discover How to Make Your Business Grow
"The AOA News & Buyers Guide" is the most widely circulated apartment industry publication in California!
Increase your business with apartment owners and property management company through advertising in the AOA Magazine.
Benefits of Advertising in the AOA Magazine:
FREE LISTING in the Product & Service Guide of the magazine!
FREE ON-LINE LISTINGon our AOA website!
FREE COUPON in the magazine!
FREE AD DESIGN includes the initial set up as well as any future changes!
FREE AOA MEMBERSHIP! Be a part of the largest Apartment Association in California!
Circulation is one of the major keys to your success. AOA GUARANTEES the number of magazines that will be mailed and we are known to consistently exceed that number!
You reach even more customers with AOA! Rotating the mailing list helps you reach even more potential customers each month.
Most other associations mail their magazine to "Members Only". The problem with this is that less than 25% of ALL owners belong to an association.
It is our goal for your ad to reach every apartment owner and property management company in the geographic area that you choose!
Our mailing list includes non-members and even a majority of members in other associations.
You have just discovered a secret that professional advertisers have used for years: "to get more business, make contact with the total market – total circulation is the key to your success!"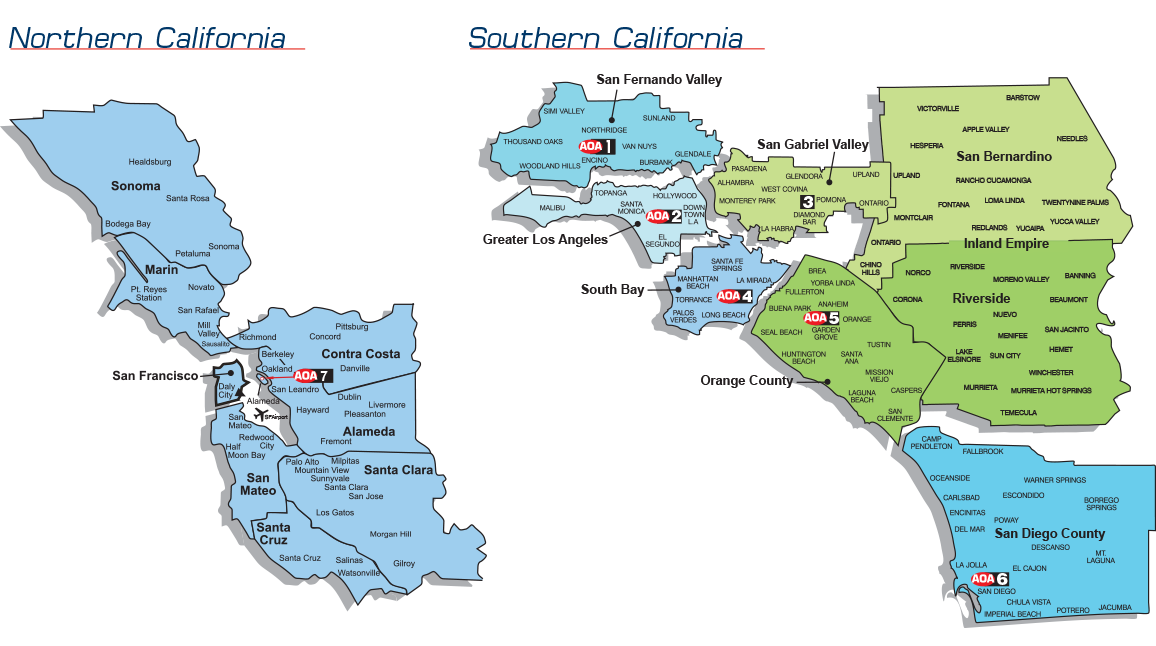 Guaranteed Monthly Circulation
Your ad is received by a minimum of 10,000 apartment owners and property management companies in each individual area you choose – GUARANTEED.
This is verified by postal receipts which show AOA consistently circulated even MORE than this every month!
| | | | | |
| --- | --- | --- | --- | --- |
| Ad Size | 12 Months | 6 Months | 3 Months | 1 Month |
| 1/12 Page | $149/mo. | $172/mo. | $195/mo. | $255/mo. |
| 1/6 Page | 199 | 232 | 265 | 345 |
| 1/4 Page | 264 | 303 | 345 | 449 |
| 1/3 Page | 355 | 408 | 466 | 607 |
| 1/2 Page | 490 | 550 | 630 | 838 |
| 2/3 Page | 579 | 649 | 744 | 990 |
| Full Page | 699 | 792 | 906 | 1207 |
| Inside Back Cover | 1048 | 1162 | 1267 | 1477 |
| Center Spread | 1275 | 1434 | 1639 | 2185 |
2 zones: 5% Off
3 zones: 10% Off
4 or more zones: 15% Off
ALL zones: 20% Off
Spot Color: Add 15% (1 color that changes monthly)
Full Color: Add 25% (choose any color combination)