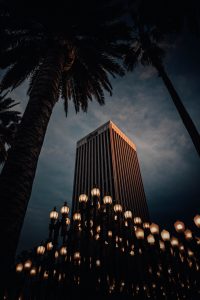 You may have already received a notice from the County of Los Angeles. Yes, it's real!  For properties in unincorporated LA County, there is now a rent control ordinance and a Rent Registry Form.  Landlords who don't fill this out are not allowed to accept rent. 
Registration Fees
Fees have been waived for this year if the landlord registers by 1/1/2022.  After January 1, registration fees will resume, and late fees will be further assessed for properties registered after the annual deadline of September 30th.
L.A. County Rent Control Ordinance
- Advertisers -
Here's what the ordinance provides: 
A requirement for property owners to register all rental units annually, including changes in tenancy, rental rate, and amenities.

A maximum cap for rent increases as determined by the County. Based on the Consumer Price Index and shall not exceed 8%. Some exemptions apply. 

The maximum allowable increase is three percent (3%) through June 30, 2021. 

A provision requiring a "just cause" reason for evictions, even if the unit is not covered by the rent restrictions in the ordinance. Note: These units may still be subject to State rent restrictions/limits. 

A provision requiring relocation assistance for "no fault" evictions and certain temporary displacements. 

A process for property owners who believe they are not receiving a fair return on their property to increase rent above the County determined maximum cap. 

A process for property owners to pass through a portion of the costs for certain property improvements or renovations to renters. • A provision that allows property owners with 50 or fewer rental units to pass on the direct cost of the Measure W parcel tax to renters (approved by voters in the November 2018 election). This cost is separate from rent increases. 
For more information, visit https://dcba.lacounty.gov/rentstabilization-ordinance/ and https://dcba.lacounty.gov/rentregistry.
To find out if a property is in an unincorporated area of Los Angeles County, use the "Find Your District" feature at https://lavote.net/apps/precinctsmaps and select "District Map Look Up By Address".
To read more articles from the December 2021 Issue of the AOA Magazine, click here.