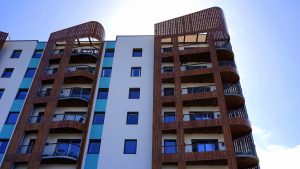 Selling a perfectly good property is an unnatural act. Human beings don't seem to want to change things unless there's a problem. Plus, selling a property you own and buying another one creates its own kind of anxiety. You may worry about whether you will make a profitable move or the worst deal of the year. You think about nasty problems that could be lurking in that next property. Then, there's what behavioral economists call "The Endowment Effect." Nobel Laureate Richard Thaler coined that term. Here's his definition: "The tendency for people to demand much more to give up an object than they would be willing to pay to acquire it."
"The tendency for people to demand much more to give up an object than they would be willing to pay to acquire it."
The Endowment Effect in Action
The Endowment Effect causes people to overvalue what they own. Research tells us people are reluctant to part with anything they have, from a coffee cup to an apartment building. That's why the first step in the selling process is for your broker to give you his or her professional opinion of value.
- Advertisers -
You wish your building was worth top dollar. Those wishes may be fantasies. A great broker will be smart enough to discern the truth, and wise and brave enough to tactfully tell you the truth.
You Must Hear the Truth
You think your building is terrific. You bought it instead of the inferior assets which were available at the same time. Other millionaires who might buy your building don't care about many things you care about. They just wonder if it is the best way to build their wealth and/or collect more cash flow.
The market sets the price. The market is not five owners, five buyers and five brokers. The market consists of scores of sophisticated buyers and sellers who close, and hundreds of capable buyers and owners, who do not close. Their actions define the top and bottom of every market. An effective, honest, informed broker's opinion of value is a professional assessment of your building's current value.
The Endowment Effect can stop you from going ahead with a successful sale. It can hold you back from acknowledging what a disinterested millionaire would pay for your asset in comparison with similar assets. You may find an incompetent or dishonest or ineffective agent who will tell what you want to hear. The market will decide what the asset is worth, regardless of whether you are well or poorly represented. If no real buyer writes an offer that means your price was too high or your broker was ineffective. Or both.
What to Do
When you catch yourself hoping your property is worth more than the amount that others come up with through rational, number-crunching analysis, you might be succumbing to the Endowment Effect.  Think to yourself, "Maybe I'm guilty of the Endowment Effect." When that happens, take a step back and re-assess. Maybe you happen to be the best owner on the planet to keep your asset and it may be that no other asset would be better for you. The first supposition is more likely to be true than the second.
What's your experience? How often have you been detoured by the Endowment Effect?
Terry Moore, CCIM is an investment real estate broker with a proven history of success in creating value, 1031 (tax deferred) exchanges, and building wealth through apartment investments. He has taught at UCSD, National University's MBA program, the Appraisal Institute, SD County Tax Assessor, California Association of Realtors and is a National Certified Commercial Investment Member. For more information contact Terry at [email protected], call 619-497-6424 (Direct), 619-889-1031 (Mobile) or visit www.SanDiegoApartmentBroker.com. (License #0091851).
Read more articles from the January 2022 edition of the AOA Magazine