Protecting your rental property from crime is essential on many levels. Think about all the benefits of a safe rental!  By doing so, you can:
Attract and retain good tenants 

Avoid the destruction of your property

Increase the value of your property

Contribute to a healthier community

Make property management more enjoyable
Ex-gang Banger Shares the Secret
Casey Diaz, ex-gang leader, spent 12 years in a maximum-security prison and then 10 years in property management after he was released. As I spoke with him, I realized that the secrets he shared with us on the AOA Live Stream would help many of us as we manage rental property. There are little things that we can do that would lower the crime rate.   Hopefully, AOA members took action on most of the secrets that Casey shared. 
What's the Secret?
- Advertisers -
"It's the little things that matter".  Some of his suggestions included:
Always repair the locks right away, 

Pick up the trash, 

Keep the lawn well-manicured, 

Remove any graffiti immediately 

Add security cameras and 

Keep everything well-lit 
In doing these little things, you send a message to your tenants that you care, and you are doing your best to make your property less attractive to gangs. 
Gangs Recruit Middle-Schoolers
As you take care of the small things, your tenants will notice! Actions speak louder than words, and your tenants will notice and appreciate the difference. Casey was especially mindful of single-parent families with middle school and high school aged boys. He would connect with local schools and post school activities in which those kids could get involved so that they would be less susceptible to recruitment from gangs. He would also have a barbeque every quarter to connect and continue to build a positive relationship with his tenants.
One Priceless Principle from Prison
The principle of "coming through" was one of Casey's great takeaways from the twelve years that he was incarcerated. To "come through" means that you do what you say you are going to do consistently. You make it happen. That principle translated to property management. 
Maintaining a building can sometimes take this kind of grit and resilience – when they break the lock 10 times, and you fix it over and over again. When they graffiti, and you paint over it until they get bored of having to keep coming back. Your word is your bond; when you say you are going to repair something for your tenant, you do it within a reasonable amount of time. The end result of "coming through" is that your property shines and becomes less attractive to criminal elements. 
Contributing Factor to the Wave of Crime
Some housing providers are willing to "come through" but are not in a financial position to maintain their building because of non-paying tenants which gives gangs one more place to spread and increase in number. There are other housing providers who are frustrated and feel so powerless that they don't have any desire to do anything to care for tenants who are taking advantage of the eviction moratorium. 
Although the reasons are different, the outcome could potentially lead to higher crime wherever there are distressed properties. Fortunately, some of the suggestions cost no money at all and many of the suggestions can be implemented for under $100.
Knowledge Applied is Power
For AOA, our goal for you is your financial success! We hope to give you one idea that will put you in a position to increase your cash flow and decrease your headaches. However, please remember that knowledge is not power, but knowledge applied is power. 
Let's decide to put the powerful principle of "coming through" into practice. What's one small step you can take this week to improve your property? Is there another area in which you need to apply this principle? Is it time to eat healthy, exercise, take care of a financial issue, write to a politician, or is there another relationship where you need to "come through"? 
Watch the Video!
Although I covered the main points from the live stream here, if you missed it, you can watch the video on YouTube. Simply type "AOAUSA Protect Your Property" in the YouTube search bar, and you can watch the video in its entirety. Here's the full list of topics covered in the video:
First-hand knowledge of what gang members look for in a property

How to deal with tenants involved in gangs and drugs

How to prevent or lessen the possibility of a break-in

How to create a safe environment around your property

What attracts them to your area

What keeps gang members away

What time of day they are most likely to be more active

How to befriend law enforcement and learn from them

How to work with single moms

Finding alternative activities for young kids

Working with local schools, do they have after school activities?

How to attract the right tenants

Asking God for help through prayer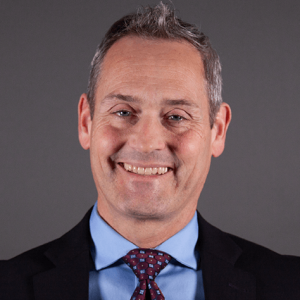 Jeff Faller- AOA President
Jeff Faller is President of AOA.  As the son of AOA's founder, Jeff carries on the commitment to help protect the rights of apartment owners throughout California and to assist you in becoming as successful as possible in all that you do. 
Read more articles from the March edition of the AOA Magazine
The AOA live stream on YouTube: Protecting Your Property as Violent Crime Spikes