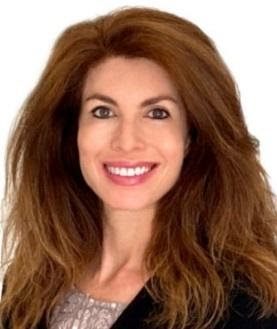 Vacation homes and single-family residents have traditionally been regarded as risky and sub-optimal investments compared to multi-unit properties, but has the COVID pandemic changed that?
Tired of Being Home
Travel plans came to an abrupt halt when the world was hit with the COVID-19 pandemic, but the need to get away and go on vacation became stronger than ever.  People are now opting for staycations (a vacation where you stay close to home) and looking for ways to enjoy a change of atmosphere without needing to fly or drive too far from home.
When office buildings, schools, gyms, restaurants, shopping malls, movie theaters and entertainment centers closed, work life and home life all blended together.  Suddenly, your home has needed to accommodate all of these needs and is now the center of every activity.  With so much happening all under one roof, people are looking for safe ways to get away from the same-old, same-old.  For many people, this means renting a vacation house or second home!
Fleeing From the Cities
- Advertisers -
For people living in crowded cities, it is no longer a luxury but a necessity to seek respite and social distance in a place that provides fresh air and serves as a necessary pandemic hideaway.  People have been moving this year, despite COVID-19, and in many cases because of COVID-19.  We are seeing a shift from the cities to the suburbs and beach communities across the country.
With remote working and distance learning being the new normal, people discovered that they could live anywhere, so why not move somewhere safe and fun!  With no end in sight and likely repeats in the future, people are realizing that it may be awhile before it is safe to live in the crowded cities, and they are looking for alternatives.
Home Market is Hot
Nobody could predict what would happen to the real estate market during the pandemic, but what we are seeing is that home prices continue to surge with sellers getting multiple offers, and coastal homes setting record-breaking prices.  The demand to live on the coast is increasing, and with interest rates so low, this could also be a great time to buy a vacation house for yourself and as an income investment property.
Make Money on Appreciation
There are many advantages to purchasing a vacation rental home on or near the coast.  One advantage is appreciation.  The geographically limited supply and consistent demand encourage price stability and strong and stable appreciation.  We are seeing this now more than ever as homes in coastal communities outpace the market in appreciation. This makes buying a single-family home a great investment that you can hold onto for the long term or sell in the short term for a sizeable profit.  To avoid capital gains taxes, you can do a tax deferred 1031-Exchange into another real estate investment vehicle. 
Free From Rent Control
Another advantage to purchasing a vacation home is that unlike multi-unit properties, single family rental homes are exempt from rent control laws.  This gives YOU, the landlord, freedom to run your real estate business the way that you want to and charge rent relative to market demand and lease terms. 
There is also a lot of flexibility for lease terms with a vacation rental.  It's an opportunity to get creative and think outside of the box!  There is a new market emerging that is neither the luxury short-term vacation rental nor the market-value long term lease.  People want to move for one to six months to a new home where it provides safety and a change of atmosphere – and they are willing to pay a premium to have the flexibility.  The higher month-to-month rent could make the single-family home a profitable investment.  The potential market for these types of rentals is vast and stretches across the U.S. to families living in the chilly mid-west and East Coast cities who want to get away from the cold and the crowds – and for the first time ever have they have the flexibility to live remotely any time of the year.
No Loss of Rent
For these types of rentals, it is also likely that your renter will have sufficient liquidity to cover the term of the lease so that paying rent will not be an issue should the tenant lose their job due to an unforeseen change.  Also, because this wouldn't be the tenant's primary residence, they would have the flexibility to move if needed vs. staying and deferring (or eliminating) rent payments, as many people did during the pandemic. 
Retirement Plan
Another great advantage of buying a vacation home is that it can create an exit strategy for you when you want to retire.  You have the option to keep it and enjoy the passive income, move into it and enjoy your retirement on the coast, or move into it for two years and then sell it without paying capital gains tax up to $500,000 for a married couple or $250,000 for a single person.
There are many good reasons to purchase a vacation house right now and also many factors to consider to assure that it will be a good investment. I'm here to help you find the best deal if this is an idea that you would like to explore.
Mercedes Shaffer is an agent with Pacific Sotheby's International Realty and specializes in investment real estate and 1031 Exchanges.  For help with buying or selling an investment property, Mercedes can be reached by phone at 714.330.9999, by email at [email protected] or visit her website at www.ShafferRe.com.  DRE 02114448