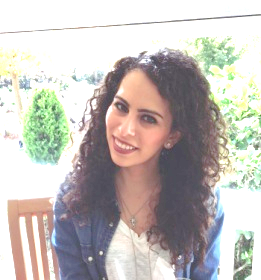 The 2020 COVID-19 Pandemic has affected all businesses especially apartment owners here in California. In addition to operating your rental property and attempting to collect rent from your tenants, it is imperative that you understand and pay close attention to the changes made in the tax law as a result of the Coronavirus Aid Relief and Economic Security (CARES) Act.
No one likes to get down to the nitty gritty of tax and that's why CPAs are so valuable to your real estate portfolio. There are a few critical changes that should be understood by real estate owners working with their accountants that can result in drastic tax savings for the next few years.
Change in Net Operating Loss (NOL) 
Carry-back and Carryforward Law  
Previously, under the Tax Cares and Jobs Act, NOLs that arose in tax years beginning after 2017 would only be allowed to reduce 80% of a taxpayers' taxable income in carryback and carryforward years. In the tax years after 2017, the carryback rule was completely disallowed and NOLs could be carried forward indefinitely with the 80% limitation. 
- Advertisers -
Under the new CARES Act, NOLs arising in tax years 2018, 2019 and 2020 can now be carried back five years and have an unlimited carryforward period IRC§172(b)(1)(D). Additionally, the 80% taxable income limitation does not apply to NOLs arising in these years.
What Does This Mean For You? 
Are you taking a big hit on your real estate portfolio due to loss of rental income? You might be able to take some of the losses from this year against your income in previous or future years, possibly resulting in tax refunds. 
You may be able to elect a waiver for the five-year carryback period allowing you to carry-forward these losses instead. The election is usually required by the due date of the tax return for the tax year in which the NOL arose. However, for NOLs that arose in 2018 and 2019 the waiver election is extended for the first tax year ending after the enactment of this new law on March 27th, 2020. 
Most real estate is held in partnerships or in limited liability companies. In these scenarios, NOLs are calculated on the owners' tax return on an individual basis rather than at the partnership level. Speak with your tax advisor to see if this new law will benefit you. You will be required to file Form 1045 and a Form 1040X to take advantage of the NOLs in previous years.
Outside Basis 
Do you blindly sign your tax return after it is prepared by your CPA? This year make sure you pay attention to a few items on your partnership K-1 that are easily overlooked before signing the e-file forms. 
On your previously filed partnership K-1, review your Schedule K. Schedule K is a summary of a Partners' share of liabilities. Real Estate Partnerships can only carry two types of debt basis: Recourse and Qualified Non-Recourse Financing. Make sure you do not have any debt displayed in the non-recourse line on the form. Furthermore, are you in a partnership with other Partners? If so, the guarantors of the loans must have the loan properly allocated to them in the liabilities section. This is very often overlooked in the tax preparation process. Why is this important? The amount of liabilities found on your K-1 increases your outside basis in the partnership. Keeping track of your outside basis is crucial in correctly calculating your taxable gain or loss in the partnership upon sale of your interest. Now is a good time to sit and review these items. 
Required Minimum Distributions
The lawmakers also enacted a very considerate law which waives all required minimum distributions for traditional and Roth IRAs, defined contribution plans, and certain annuity plans for 2020 regardless of impact by the coronavirus pandemic. A minimum distribution must be made six months after the participant turns 70½ in the years before 2020 and 72 after 2020.  Usually the distribution must be made by April 1st of the following year after the age requirement is met. 
The CARES Act waiver benefits seniors in allowing them to legally hold onto their assets in the plans rather then selling them at a loss in the current turbulent marketplace. 
Did you turn 70½ in 2019 and had not yet taken your distribution before the pandemic struck? Consider yourself lucky. If you have not yet taken your distribution for 2019 and 2020, you are allowed to waive both the 2019 and 2020 RMD.  If you already took the distribution before the CARES Act was passed, we are still waiting on final guidance from the IRS, and your distribution will be included in your income calculation. 
$100,000 Retirement Fund Withdrawal Exemption
The CARES act waives the 10% early withdrawal penalty for up to $100,000 of funds from a qualified retirement plan for a coronavirus related distribution. In order to qualify for the exemption, you must meet the following conditions: 
Be diagnosed with COVID-19.

Have a spouse that was diagnosed for COVID -19 (Both of these through CDC Approved testing) 

You must have experienced adverse financial consequences as a result of quarantine, loss of business, reduced work hours, layoffs, or closures due to the virus. 
The income from the withdrawal will be taxed ratably over a three-year period, and you may recontribute the withdrawn funds in three years without a cap on the annual contribution amount.  Another strategy that may be beneficial is taking a loan from your retirement plan for a maximum amount of $100,000. The loan is subject to the same conditions of diagnosis or adverse financial consequences stated above.  
Now is a great time to have a discussion with your CPA, tax advisor or financial planner to see which ones of these strategies can benefit your situation. Bonus: Any fees associated with planning for these items is tax deductible! 
Sarin Vartanian, CPA MBT runs her own private CPA practice in the San Fernando Valley. She is a triple USC Alumnae with degrees in Accounting, Entrepreneurial Studies and a Master of Business Taxation.  She specializes in Real Estate Taxation and its effect on ownership. In addition she holds a Real Estate Investment Certificate from Harvard's Extension program as well as a CA Real Estate License. If you have any questions you can reach her at [email protected] or 818-305-4679 or by visiting her website at www.sarinvartanian.com01