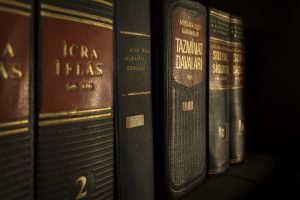 The Eviction Moratorium Nightmare is Over
No longer do landlords need to suffer at the hands of their tenants. Under California's draconian legislation, landlords were forced to endure a loss of rent for up to 19 months. The legislation did not require tenants to produce any proof that the failure to pay was related to the pandemic. As you can imagine, tenants had a field day in gaming the system. It is estimated that 85% of tenants, claiming they could not pay rent due to the pandemic, were false.
Now for the Details
If rent is not paid for October 2021, you are required to serve a 3-Day Notice to Pay Rent or Quit. There is a new form that must be used for the October's rent and rent owed thereafter. This form is available on the AOA website – form 103G. If your tenant has not tendered rent for October, 2021, you should serve the new Notice to Pay Rent or Quit and commence an eviction.
- Advertisers -
Additional Requirements
As soon as you serve the 3-Day Notice to Pay Rent or Quit, you are required to apply for the Rent Relief Program. This is a program administered by the State of California. Once you apply, the state will have 20 days to acknowledge that they will be paying the outstanding rent. Once that time period expires, our firm can now file the unlawful detainer. You can apply by calling 1-833-430-2122 or online at: housingiskey.com
How To Handle All the Rent Owed Prior to October 1, 2021
Protected Time Period – Rent owed for the period of March 1, 2020 through August 31, 2020 is considered the Protected Time Period. This is now considered a civil debt. Your only option is to bring forth a civil lawsuit or a small claims action. This can be brought as of November 1, 2021. The small claims court jurisdictional limit has been suspended, which entitles you to seek any amount owed by your tenant.
Transition Time Period – Rent owed for the period of September 1, 2020 through September 31, 2021 is considered the Transition Time Period. If you have previously served a 15 Day Notice to Pay Rent or Quit, you can proceed with an eviction at this time if 25% of the outstanding rent is not paid by September 30, 2021. If you have not applied for the Rent Relief Program, it will be required that you do so at this time.
As to the balance of the rent owed, which comprises 75% of the outstanding balance for this period, this again will be considered a civil debt and you can file a civil lawsuit or small claims action as of November 1, 2021.
Are You Still Confused?
For an in-depth video presentation on this subject, go to the latest AOA YouTube video that can be found at the AOAUSA channel presented by Dennis Block – – (go to youtube.com and type in aoausa) or visit the AOA website – https://aoausa.com/live-stream/.
Dennis Block, of Dennis P. Block & Associates can be reached for information on landlord/tenant law or evictions at any of the following offices:  Los Angeles: 323.938.2868, Encino: 818.986.3147, Inglewood: 310.673.2996, Long Beach:  310.434.5000, Ventura: 805.653.7264, Pasadena: 626.798.1014, Orange: 714.634.8232, San Diego: 619.481.5423 or by visiting www.evict123.com. Now, you can also read Dennis Block on Twitter, www.twitter.com/dennisblock or text him at (818) 570-1557.  "Landlord Tenant Radio Weekly Podcasts can be heard at any time at www.EVICT123.com or download the app "EVICT123".
Read more articles from Dennis Block
Read more November 2021 articles from the AOA Magazine