Exclusive Member-Only Video Content
We are thrilled to announce that four new videos have been added to your AOA member account, featuring expert presentations on California building code violations and habitability issues. You will find an excellent habitability seminar presented by landlord / tenant attorney Michael Brennan inside your AOA account.
In addition, we're excited to announce that AOA members now have access to a three-part series on common California building code violations presented by Zoran Windrich, one of the creators of the Los Angeles Systematic Code Enforcement program. With over 30 years of experience with California building codes, Zoran's expertise is invaluable for rental property owners throughout the state. We're proud to say that AOA has been chosen as the exclusive outlet for these videos, so be sure to check them out in your member account!
Previous Address History Report Available Next Week!
For members who use AOA's Low-Cost Tenant Screening, we have great news. Starting Tuesday, the previous address history will be added back into the 4-Star Report, which includes a credit report, ABC Grade Report, instant criminal report, DoubleWhammy Eviction Report, and previous address history – all for just $16.95. This comprehensive screening tool provides a valuable resource for landlords and property managers seeking reliable tenant screening solutions.
Member Dashboard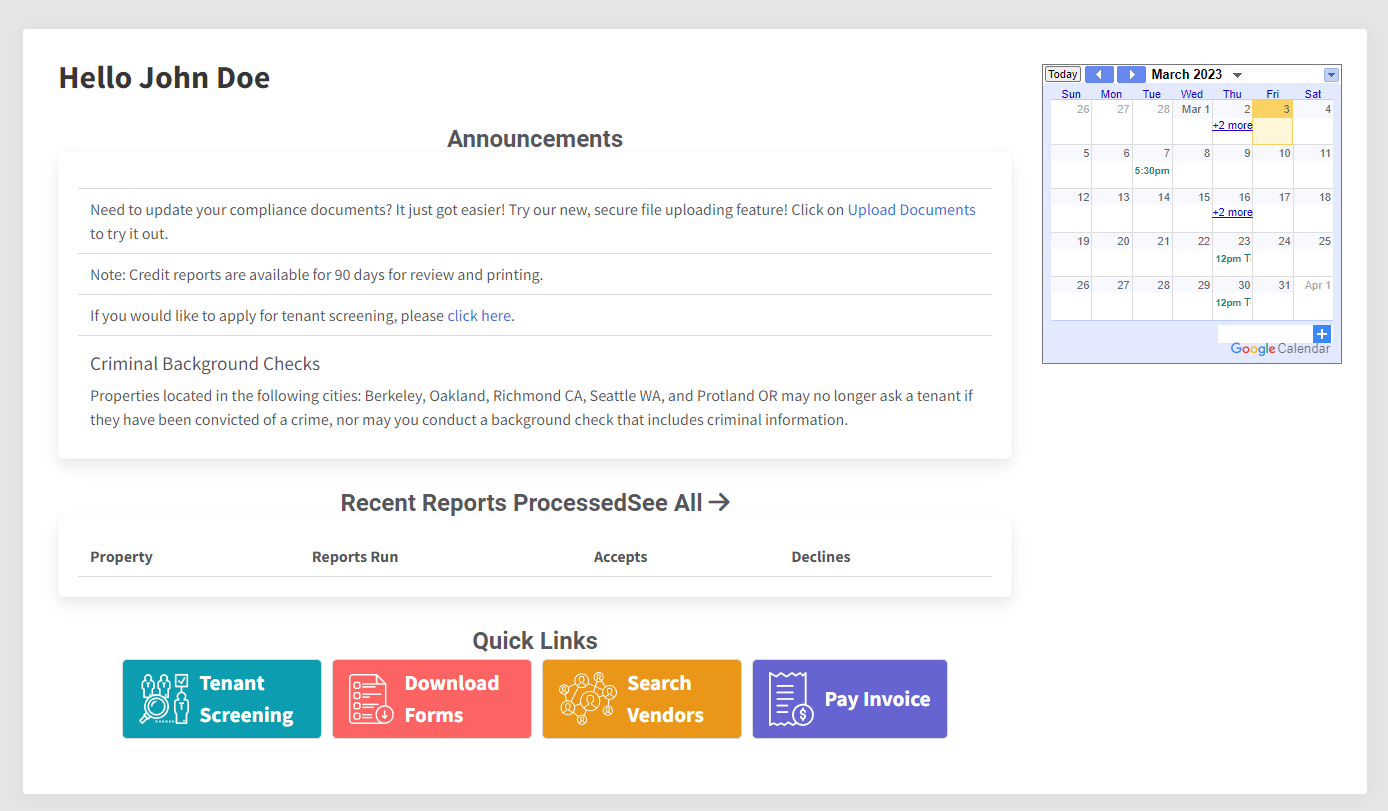 We have also recently updated the AOA member portal to include a new dashboard with quick link icons for the most commonly-visited pages, an announcement section, and an events calendar. We hope these new resources and features will help streamline your experience and support your success in managing your rental properties.
- Advertisers -
We are always looking for ways to improve and enhance the resources and benefits available to our members, and we hope these updates will help you in your rental property business.
Best regards,
Jeff Faller, President
Apartment Owners Association of California, Inc.