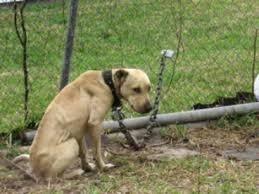 Sadly, animal cruelty is incredibly common, and it happens everywhere—from urban areas to the most remote locations. Our nation is no exception.
While it's virtually impossible to calculate the number of animals who are neglected and abused annually due to underreporting, The Humane Society of the United States reports that a whopping 71% of domestic abusers are also cruel to their pets. Additionally, 88% of people under surveillance for child abuse commit animal abuse as well.
Preventing Animal Cruelty at the Congressional Level
Although the above-mentioned statistics are disheartening, Breed Advisor is devoted to stopping animal cruelty in its tracks. We're encouraged that congressional leaders have gotten involved by passing the 2018 PAWS Act, which criminalizes animal abuse, and ensures domestic violence survivors are able to keep their beloved pets. Although long overdue, this act was passed at a pivotal time in history, as domestic abuse cases have skyrocketed due to stay-at-home orders and mounting stress caused by the COVID-19 outbreak.
Ending Animal Cruelty: A Guide for Individuals
- Advertisers -
We're thrilled to see government getting involved in the prevention of animal cruelty, but it's important to note that there are countless steps we can take at the individual and community levels to ensure safety, security, and the best possible quality of life for each and every animal.
Offering to Help Pet Owners in Need
Even the most loyal, loving pet owners sometimes require assistance. Major life events can result in stress, along with other mental or physical health concerns. In some cases, folks simply can't continue to care for their pets due to unforeseen circumstances.
If a neighbor or loved one is struggling to offer their pet(s) basic care and plenty of TLC, offer to pet sit, foster the pet(s) until life returns to normal, or gently discuss other alternatives. Sometimes an uncomfortable conversation is necessary to ensure a pet's safety and wellbeing.
Practice compassion, and refrain from being accusatory, as this could result in additional stress.
Stopping the Cycle
Just like survivors of domestic abuse, children who witness animal abuse are likely to perpetuate the cycle. It's heartbreaking that many boys and girls who grow up in abusive households see animal cruelty as "normal." If a child engages in or witnesses animal abuse, the Animal Welfare Institute encourages parents to reach out to a mental health professional for help. Being a proactive parent can help break the abuse cycle.
If you are the parent of a child in a pet-free home, or if your child hasn't engaged in or witnessed animal abuse, you can set an excellent example by teaching your kiddo to treat animals with respect—and advocate for those who are mistreated or otherwise in need.
Reporting Animal Cruelty
If you've ever witnessed animal abuse, you know it's downright gut-wrenching. Although it's difficult to observe this type of cruelty, it's crucial to take note of the events and contact law enforcement right away.
Some states require a call to the local police precinct, while others urge witnesses to contact a local animal shelter or animal control agency.
Be sure to research the requirements in your state, so you'll know who to call in case of an emergency.
Below, we outline important information to gather to help ensure an effective investigation:
A written statement –

 You'll need to provide your local agency with a written account of the witnessed abuse or neglect. It's important to write legibly, include dates and times when possible, and to only state the facts. You'll likely need to answer a series of questions during the interview process, but writing down everything you remember about the incident will ensure you don't omit any important details.

Contact information –

 A vital component of reporting animal cruelty is providing contact information. Include your own contact details, along with the information of any other witnesses and the perpetrator's info, when possible.


Note:

While you can report animal cruelty anonymously, law enforcement is most likely to follow through with an investigation when credible witnesses are involved. Witness accounts are also important when a cruelty case goes to court.

Photographic evidence –

 If you can take photos without putting yourself in harm's way, this evidence could be the proof law enforcement needs to complete a full investigation. If possible, take photographs of the abused or neglected animal, along with photos of the immediate and surrounding areas.




Note:

Never risk your own safety, and don't enter private property without permission. While photos are helpful, they aren't required to launch an investigation.

Copies for your records –

 While we wish every animal cruelty case led to a fast, thorough investigation, this isn't always the case. Be sure to keep copies of your statement, along with written accounts of any interactions with other witnesses and law enforcement officers. Jot down detailed notes following every conversation, and continue to be proactive. If investigators don't follow-up regularly, check in with the investigating agency for updates on the case.
Becky Simmonds is a professional dog walker and part-time rescue worker. In her local community she's known as the 'dog whisperer'! Her innate ability to understand and communicate with dogs (even if they're not hers) is quite incredible! Becky's loyal companion Chip, a German Shorthaired Pointer accompanies the group on their daily adventures!  For more information, visit www.breedadvisor.com.