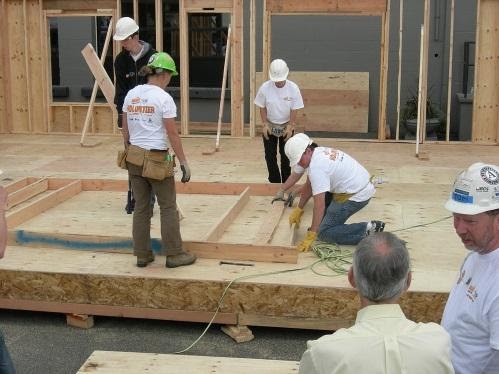 Apartment owners may not think of Alternative Dwelling Units (ADUs), commonly known as "granny flats," as being applicable to their multi-family structures.  Previously, ADUs were only considered additional living quarters on lots that have a single-family home, such as guest houses or garage conversions. They often had restrictive and burdensome requirements such as an owner occupancy requirement, and limited allowance for square footage.  However, a new state law that took effect January 1, 2020, changes all that.
What the New State Law Says
Now, apartment owners that have space on their property can add additional new structures to create up to two new units without having to apply for a density bonus as long as the setback and height restrictions are met.  
The setback and height restrictions under the new state law are less restrictive than what is required under most cities' own ADU ordinances, and trump any local ordinance that is more restrictive.  Apartment owners can also use the new law to convert unused space in a building, such as boiler rooms, storage rooms, etc. into residential units.  
- Advertisers -
One of the most important features of the new state law is that it allows apartment owners to permit bootlegged units.  When a Certificate of Occupancy (C of O) does not reflect the true unit count of the building, this law can be used to correct the C of O to reflect the number of units that are actually in the building or on the property.  
While many cities have their own ADU ordinances, if those ordinances place requirements on permitting an ADU that are more restrictive than the state law, those ordinances are null and void.  In that case, the city must process an ADU application pursuant to the new state law. This means that the application must be considered and approved ministerially, without a discretionary review or a hearing.  The application must be acted on by the permitting agency within 60 days or the ADU shall be deemed approved.  
Specifications
Pursuant to the new state law, an ADU can be up to 1,200 square feet in size or 50% of the main house in a single-family home situation, whichever is smaller.  However, if a city has adopted an ADU ordinance that complies with the new state law, the city can reduce the amount of square footage to 850 square feet – or 1,000 square feet if there is more than one bedroom.
Since most cities do not currently have a valid ADU ordinance, if a property owner wants to build an ADU that is up to 1,200 square feet and not be limited by the potential square footage restrictions stated above, the time to act is now.  
For more information please call Sheri Swist at 310-869-5153.