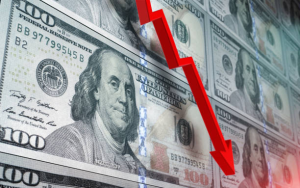 Hello from Livable! We are passionate about saving money for property owners and managers like you, while helping protect our natural resources as well. We get a lot of questions about what we do, so, I wanted to share the answers to some of the questions we hear the most.
How Will My Property's Residents Track Their Utilities?
When you sign up with Livable, your residents gain access to our Resident Connect Portal. It's a convenient platform where they can see the costs associated with their utility usage and even pay their utility bills if your property is using our innovative ratio utility billing system (RUBS).
- Advertisers -
What Can I Expect My Residents to Pay Each Month?
That is unique to your property since we use a customized billing method that takes into account a number of factors about your property. These include the number of occupants in a unit, utility consumption itself, common area amenities like a pool or elevators and the number of days charged per billing cycle. Check out our cost calculator to estimate your savings with RUBS.
Does Livable Pay the Utility Company Directly?
You or your property manager pays your utility bills as always. That's fully in your control. You get to decide whether Livable will collect payment and reimburse you or you collect money directly from your residents, using Livable's billing to know the correct amounts. Either way, you gain transparency and accountability from your Residents while staying in compliance.
If you have any questions not answered here, don't hesitate to reach out.
Book a call with a member of our team today!
Livable is a full-service residential & commercial real estate billing partner. Focusing on bulk amenity/utility billing, their mission is to promote savings and conservation through education. Their suite of cloud services and end-to-end solutions helps to reduce monthly consumption, overall expenses and adds more money to your bottom line. To learn more, visit livable.com.