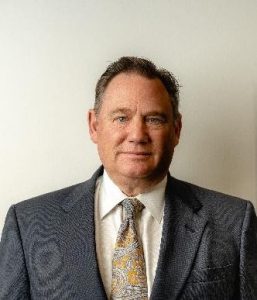 Rent control restrictions under California Civil Code section 1947.12 (also known as AB 1482) took effect on January 1, 2020, as part of the Tenant Protection Act of 2019.  This law implements statewide rent control for residential properties during the next ten years from 2020 to 2030.  Unless otherwise permitted, landlords cannot increase rents for affected residential properties more than 5% plus the change in the cost-of-living index where the property is located. (Civil Code section 1947.12 (a)(1)).   
This restricts annual rent increases to less than 8% (a 5% rent increase plus a cost-of-living change which averages 2.5% to 3% based on historical averages for the Consumer Price Index).
The state rent control statute does not override more restrictive city or county rent control ordinances.  It is necessary for landlords to be aware of any city or county rent control rules in their areas which may contain greater restrictions on raising rents. For example, the city of Santa Ana recently passed a rent control ordinance which limits rent increases for covered residential units to 3% per year, or 80% of the change in the Consumer Price Index over a 12-month period, whichever is less.
Rent Control is Not the Solution
- Advertisers -
Due to the housing crisis in California, politicians have turned to rent control laws as a potential solution. But rental control does not provide solutions for housing crisis issues.  Rent control causes fewer apartment projects to be built as developers are reluctant to build new units in areas where profits will be limited.  Rent control causes the quality of existing rental units to be affected because when landlords cannot earn reasonable profits, they cannot make necessary repairs or improve their properties for the benefit of tenants.  Rent control reduces the rental housing supply as landlords choose to sell properties which are converted to condominiums or other uses not subject to rent control.  Cities that have passed rent control have not seen a decrease in the homeless population. 
Since local politicians have adopted the misguided policy of rent control, landlords must consider how to survive rent control until politicians realize the error of their ways.  Strategies to consider are:
 

Properly Screen Tenants

—Choosing the most qualified tenants for rental properties keeps cash flow from rental income strong and property values high.  Consider pre-screening prospective tenants with a questionnaire and collect prospective tenants' information by a written application.  Conduct background checks for credit and criminal history and do reference checks with employers and past landlords. 

[Be sure to use AOA's low-cost screening services!]
Keep Updated Rental Contracts

– Require updated rental contracts for each unit.  This allows tracking of the actual tenants in each unit, and the contract should include reasonable late fees for overdue rent.  If the landlord later finds the tenants in the contract are no longer in the unit, the landlord should take steps to evict persons in the unit or negotiate a new rent at market value since the restrictions of rent control would not apply to different persons in the unit.

Keep Rents Close to Market Value

– To minimize loss of income due to rent control, landlords must bring their properties to market value when a vacancy occurs.  Consider the monthly costs of each rental such as the mortgage, insurance, and taxes.  Annual maintenance and repair costs must be included in the calculation.  Also consider market rents for other units in the same area based on location, size, type of property, age of property, and amenities.

Annual Rent Increases

– Since rent control limits rental income, annual rent increases should be considered to keep the unit near market value.  In the past, landlords may not have considered annual increases as they were afraid of losing tenants.  Since other costs like insurance, utilities, taxes, and other expenses continue to rise, landlords need to consider annual rent increases to keep up with these costs, and to keep the rental units at market value.

Good Communication with Tenants

– Avoid angry reactions by tenants to rent increases by openly communicating with tenants.  The law may only require a 30-day notice, but a landlord can advise tenants about rent increases 60 to 90 days out to give tenants time to plan for the increases. Landlords may justify the increases by pointing out increased expenses such as unforeseen raises in maintenance costs, utility costs, property taxes, and insurance costs.

Document Problems with Tenants

– Tenants who refuse to comply with rental contracts, including failing to pay rent, decrease rental income.  While rent control laws do not waive a landlord's right to evict tenants, these laws generally require a landlord to have "just cause" for an eviction.  Civil Code section 1946(a).  Landlords must record violations committed by tenants and notify the tenants of these violations in writing.  Landlords should demand the tenants comply with rental contracts.  If the violations continue, landlords must take steps to evict problem tenants.  Failing to take timely action will cause landlords to lose income on their properties.

Make Inexpensive Changes to Properties

– To maintain value for rental properties, consider inexpensive changes.  Such changes can be limited to new faucets for kitchens/bathrooms, painting Formica countertops, or new hardware for cabinets. Certain cities offer graffiti removal, street repairs, sidewalk repairs, and removal of bulky items from alleys for no charge.  Utility companies offer free inspections to check heating systems, water heaters, and appliances. Free services for weatherization of properties are sometimes offered by gas companies and electric companies. Water companies offer free inspections to troubleshoot problems if high water bills are found on buildings.  Take advantage of these programs.

Consider Using RUBS

– A Ratio Utility Billing System (RUBS) can allocate utility costs to tenants. RUBS allocates utility costs by using ratios for each tenant.  The tenant pays a portion of each month's utilities by using factors such as square footage, the number of unit occupants, the number of bedrooms/bathrooms, or the number of water fixtures. The goal of RUBS is to equitably divide utility bills between tenants and move these costs away from landlords.
James F. Henshall is General Counsel and Chief Financial Officer for CFG Investments, Inc., a property management and real estate sales company for income properties.  Mr. Henshall can be reached at (714) 557-1430 or [email protected].
Read more articles from the January 2022 edition of the AOA Magazine