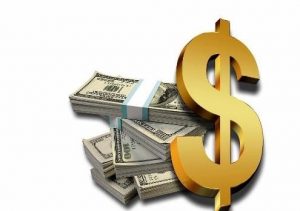 If you have a soft story, multi-family property in California, you have most likely heard about seismic retrofitting by now. You may have either taken care of it already or will have to in the near future. Multiple cities throughout California, Northern and Southern, have developed mandatory ordinances requiring certain multi-family buildings with tuck-under parking (think Dingbat style) to seismically retrofit the vulnerable areas of the building. These areas have been labeled as such due to historical collapse and damage during large earthquakes.
Following the 1994 Northridge Earthquake, which had a magnitude of 6.7, lives were lost, buildings damaged, and exorbitant amounts of money went into repairs. The goal of seismic retrofitting is to strengthen the current structures and absorb the lateral force caused by quakes- helping improve safety for the residents and reduce overall damage to the building.
Seismic retrofitting involves structurally modifying soft-story buildings using various elements like steel columns, frames, and/or sheer-walls to reinforce the integrity of the building, specifically in the tuck-under, vulnerable areas. Foundation work is also done, and new concrete is poured inside in order to embed the new steel within. These new elements all play a role in reinforcing the exterior of the building. Even if your building has withstood earthquakes in the past, nonvisible damage may have occurred along with natural wear and tear over the years.
Whether you have already completed your retrofitting requirements or still need to, there is another option you should consider – Accessory Dwelling Units (aka ADUs and more commonly known as "in-law units" or "granny flats"). Whatever you wish to call them, ADUs are an affordable and effective way to develop more housing in California and generate more income at the same time. Engineers and architects are now able to develop plans that incorporate your city's retrofit requirements within the new ADU structure. This allows you to develop more income property while also meeting your seismic retrofitting requirements!
- Advertisers -
For the first time, California recently passed new laws facilitating the construction and permitting of ADUs in multi-family buildings in order to increase affordable housing availability for renters (AB-881, AB-68, SB-13). The garage, tuck-under parking areas are often an ideal space to convert to an ADU (Garage Conversion). This is a great option to develop additional housing as it does not require the separate purchase of new land, major infrastructure, elevators, or other elements that go into the construction of a new building. 
New dwelling units can be created in these existing spaces, such as storage rooms, garages, and basements. The new laws allow for up to 25% of the existing unit count to be created into ADUs and up to two detached units on the same lot (along with some space requirements when detached). ​The new developments create more income property for the building owner and more housing opportunities at the same time. It also increases the resale value of your building or home.
You might be wondering, "How can I generate more rental income while soft-story retrofitting my building?" To help put things in financial perspective, let's say your retrofit project is going to cost you $65,000 (all projects vary – this is just an example). To do the retrofit alone, you would spend this amount, get your building seismically reinforced, and continue to collect rent only on the existing units. With retrofitting alone, you only spend money instead of make money. You don't contribute to the housing shortage, and you don't generate more income. With ADU development, you will make that cost back, plus more! By incorporating ADUs in your multi-family building, you can kill four birds with one stone – the retrofitting requirement, generate more income, increase building value, and hedge against rent control by renting a brand-new unit at market value. You will see a return on your investment by putting that amount toward the development of new ADUs while fulfilling your retrofitting requirements at the same time (ADU costs vary per project). This secures you recurring, monthly income per ADU for as long as you own the building! 
Considerations
If you are now thinking about ADU development in conjunction with your seismic retrofitting requirements, here are some things to consider:
Before designing your ADU with an engineer/architect, check your local development standards to ensure that your lot is eligible. If it is, consult with an engineer or architect, who has ADU and seismic retrofit experience, to see if this is feasible for your building and space. 

Find out if you will need additional parking spots to replace the ones used for the ADU. Typically, the rules do not require replacement parking spots if the new ADU is located within a half mile walking distance to public transit, a car share vehicle is located within one block, or if the unit is located within an architecturally and historically significant historic district. Parking requirements vary per city in California so it's best to check what rules are in place for your lot. For ADUs that do not meet the exemptions above, requirements are capped at one space per new unit. 

Determine your site conditions and geological location of the new unit(s) with an experienced engineer or architect.  

Accessibility is very important to and from the new unit and to allow for a safe living situation for the tenant. This takes planning and consideration when designing the unit. Privacy is also something to take into account during development, such as window and door placement. 

Utilities will also have to be connected to the new units. Determining where they will come from is an important part of the Mechanical, Electrical, and Plumbing portions of the design. This goes for fire codes and regulations as well, such as fire sprinkler requirements and if you need them in the new units. 

Each city and county have their own design guidelines for the new units. Check all of the codes before designing to make sure it is within limits. 
Now let's talk size. The ADUs must comply with standard ADU regulations: no less than 150 SF, and as large as 850 SF for a one-bedroom unit and 1,000 SF for a two-bedroom unit. In jurisdictions that have not added limits to the state law, the ADUs can be as large as 1,200 SF. Figure 2 is a sample of where additional units can go, all varying in unit size. Keep in mind that this specific building has over 100 units, so the owner has the ability to develop several ADUs.
Figure 2: Sample of Plans for ADU Locations
For more information and details regarding the new laws, check out the California Department of Housing and Community Development's website. It also contains a helpful Accessory Dwelling Unit handbook available for download. Most importantly, check with your local jurisdiction to see how these new laws impact your specific building, especially regarding fees, zoning, and developmental allowances and limitations so you can make sure an ADU is right for you!
David Tashroudian is an economist, licensed Attorney, licensed General Contractor and Principal of Retrofit1 and can help provide a cost benefit analysis for your buildings.  Zoom meetings are also available.  Contact Retrofit1 at 1-800-4Retro1 (473-8761) or email [email protected]