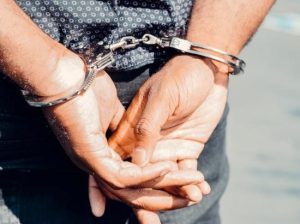 In a story that sounds like an episode of Dateline, there is the saga of Arthur Aslanian. A real estate landlord previously charged in a murder-for-hire plot, Aslanian is now facing additional criminal charges in federal court. In a new federal indictment, prosecutors paint a vicious picture of Aslanian, who prosecutors allege resorts to arson and hit men to settle business disputes and avoid paying millions of dollars in debt.
In September, federal prosecutors accused Aslanian of hiring an assassin to kill a banker to whom he owed $3 million. Agents with the Bureau of Alcohol, Tobacco, Firearms and Explosives also believe Aslanian set a plan in motion to kill his former lawyer to avoid paying more than $250,000 in legal fees. But the plot began to unravel when (with the help of cooperating witnesses), federal agents concocted a plan that included creating a fake crime scene. To fool the real estate developer into thinking that the killing had happened, ATF agents had Aslanian's employee show his boss a photo of what was supposed to be the dead banker. Instead, the photo had been staged by authorities and the employee was equipped with recording devices to build the criminal case against his boss.
Now, in a new court filing [in May], the Department of Justice alleges Aslanian paid $2,000 to a co-conspirator to set fire to one of his properties in North Hollywood, where tenants had accused Aslanian of being a slumlord and using harassment and threats, among other tactics, to try to illegally evict them.
- Advertisers -
Prosecutors allege that in February 2022, Aslanian hired this arsonist to set fire to one of his rental properties on the 11000 block of Hartsook Street in North Hollywood. Using a borrowed gas canister and a hotplate, the co-conspirator started a fire at the property on Feb. 5th, but only the outside of the building was scorched. A second fire was started by another co-conspirator on March 18, 2022, burning two vacant units of the building.
A real estate landlord and developer from La Cañada Flintridge, with a portfolio of apartment buildings and enormous debt, Aslanian is named in more than two dozen lawsuits and has faced troubles continuously with local government agencies over violations of building permits, labor codes and failing to pay workers. Aslanian was arrested last September and has been in custody since January on the murder-for-hire plot and now arson allegations.
L.A. Luxury Market Freezes, Putting Mansion Tax Funds In Limbo
By now, you've heard of Measure ULA, better known as the "Mansion Tax." Measure ULA, a new transfer tax, levies a 4% charge on all residential and commercial real estate sales in the city above $5 million and a 5.5% charge on sales above $10 million.
The Mansion Tax took effect on April 1, 2023. Before April 1, prices were slashed, escrows were rushed and million-dollar deals were closed as panicked sellers offered bonuses to anyone willing to buy their properties by the end of March. It was a manic, desperate attempt at avoiding the tax.
But on April 1, the world stopped. Sellers, now faced with paying the tax if they sold, yanked their properties off the market. Discounted prices (which were valid only if the deal was done by March) disappeared. Sure, a market slowdown was expected, but the shocking difference between March and April sales was unprecedented. In March, when the luxury market reached the peak of its frenzy, there were 126 home and condo sales above $5 million in the city of L.A., according to the Multiple Listing Service. In April, once Measure ULA took effect, there were only two. One sold in Brentwood for $5.7 million, and the other sold in Venice for $7.5 million. Together, they raised $528,000 for the city to use for affordable housing and homelessness prevention programs. So far, that's it!
Of course, the slowdown makes sense. Sellers were economically incentivized to close deals before they would have to pay the tax, so most of the sales that were going to close have already closed. As you can imagine, L.A.'s luxury market won't remain frozen forever, and deals will eventually pick back up (especially once the courts rule on two lawsuits arguing that the tax is unconstitutional). In fact, many sellers are holding off listing while they wait for a clear ruling one way or the other. An L.A. County judge recently consolidated two lawsuits challenging the measure into a single case, but the timeline for a ruling is unclear.
After practicing law for 35 years (specializing in real estate litigation), Lloyd Segal
assumed the leadership of the Los Angeles County Real Estate Investors Association in
2017 from the late Phyllis Rockower. Lloyd is an author, real estate investor, mentor,
public speaker, and LANDLORD. He is also the author of four real estate reference
books, including "Stop Foreclosure in California" (Nolo Press), "Stop Foreclosure Now"
(American Management Association), "Foreclosure Investing" (Regency Books) and
"Flipping Houses" (Regency Books). The Los Angeles County Real Estate Investors
Association is the oldest (1996) and largest investor group in California. In his role as
President, Lloyd is busy expanding LAC-REIA's events and programs for members and
real estate investors. For more information, visit www.LARealEstateInvestors.com.