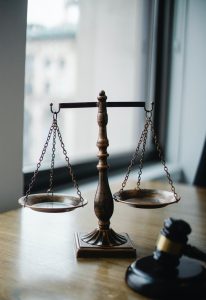 In March 2020, a motion was brought forward to the Los Angeles County Board of Supervisors (BOS) to establish a temporary eviction moratorium in response to the COVID-19 pandemic. The moratorium prohibited landlords from evicting tenants for non-payment of rent if the tenant could demonstrate financial hardship related to the pandemic. The BOS also supported efforts to expand the county's rent control laws and increase funding for affordable housing.
The County's COVID-19 Tenant Protections Resolution –(formerly the L.A. County Eviction Moratorium), which was in effect from March 4, 2020, to March 31, 2023, provided certain protections to residential tenants, commercial tenants and mobile home space renters affected by the COVID-19 pandemic in Los Angeles County. This resolution was applicable in unincorporated Los Angeles County, as well as cities in the county that did not have a moratorium in place.
The county implemented the following "protections" for residential and mobile home space renters: rent increase freeze, anti-harassment and retaliation protections and eviction protections for non-payment of rent due between July 1, 2022, and March 31, 2023. This was due to COVID-19 financial hardship, no-fault eviction reasons, nuisance, and unauthorized occupants or pets.
The Effects of the Eviction Moratorium
The goal for the BOS for their eviction moratorium was to provide relief for renters impacted by the COVID-19 pandemic. Some believe that the moratorium helped to prevent many evictions, which in turn helped to prevent homelessness and housing insecurity for many residents. This was particularly important given the economic hardships faced by many renters because of the pandemic, such as job loss or reduced hours. But let's not forget that it was also this same Board that completely shut down schools, businesses and societal norms, which led to these hardships.
- Advertisers -
However, the moratorium also had some unintended consequences. Landlords were unable to collect rent from some tenants, which made it difficult for them to pay their own bills and maintain their properties. This, in turn, contributed to a decrease in the availability of affordable housing in the area.
Small investors and property owners were forced to sell, while future investors must question whether it is worth investing in rental properties in Los Angeles County. Only time will tell, as it is now incumbent upon our political leaders to rebuild trust that property owners can manage their own investments, without the heavy hand of government interference.
Rent Controls Do Not Work
Rent control is a controversial policy that sets limits on how much landlords can charge for rent, with the aim of making housing more affordable for tenants. However, there are several reasons why rent controls may not work as intended:
Decreased incentive for new construction

: Rent control can discourage developers from building new housing units, as they may not be able to earn a reasonable return on their investment. This can lead to a decrease in the overall supply of housing, which can exacerbate the affordable housing crisis.

Reduced quality of housing:

Rent control may discourage landlords from making necessary repairs and renovations to their properties, as they may not be able to pass on the costs of these improvements to their tenants. This can result in a decrease in the quality of housing available to tenants.

Increased demand:

Rent control can lead to an increase in demand for rental units, as tenants may be unwilling to move out of their rent-controlled units, even if they need more space or want to live in a different area. This can make it harder for new tenants to find affordable housing.

Economic inefficiency:

Rent control can lead to economic inefficiencies, as it distorts the market for rental housing and can create a mismatch between supply and demand.

Unintended consequences:

Rent control can have unintended consequences, such as encouraging landlords to convert rental units into condos or short-term rentals or causing landlords to discriminate against certain groups of tenants.
Overall, while rent control may be well-intentioned, there are several reasons why it is not an effective solution to the affordable housing crisis. Alternative policies such as increasing the supply of all housing levels, eliminating unnecessary building requirements, streamlining the permit process and encouraging landlord-tenant mediation, are more effective approaches.
It is time to save Los Angeles County by actually electing property and business owners who have risked their own life savings to provide more for themselves and their families. The BOS represents 10 million residents and controls a $44 billion annual budget. Let's support the apartment owners who need to get a fair return on their investments and not be expected to solve all of Los Angeles County's housing and homelessness problems.
John Cruikshank is a candidate for Los Angeles County Supervisor (4th District). He is currently the Mayor Pro Tem in the City of Rancho Palos Verdes where he is serving his 2nd term. John is a registered civil engineer in the State of California having run his own engineering firm, JMC2, in L.A. County since 1996. He is married to his wife of thirty years, Jennifer, and they have one son, Sean, who is graduating from Arizona State University this year. www.johncruikshank.us