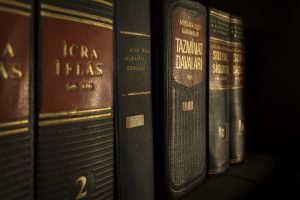 Below are questions asked by rental property owners regarding California rent control laws followed by answers provided by eviction attorney, Dennis Block.
Question One: My property is located in Vista, California. My original tenant went missing and her brother and stranger stayed in possession. I accepted rent from the stranger for two months and now they have stopped paying. What should I do?
Answer One:  Never accept rent from a person who is not your tenant. All tenants must fill out an application and go through a credit check. Once approved, you then have them sign a rental agreement. By accepting rent from the "stranger", you have established an oral month-to-month tenancy. In addition, you have no background information on these people. In this case, you could initiate a non-payment of rent case by serving a 3 Day Notice to Pay Rent or Quit for all rent owed commencing October 1, 2021. You can also serve a 30-Day Notice to Quit to terminate this tenancy.
Question Two: I have a four-unit building in North Hollywood. One tenant did not pay rent for September and October of this year. COVID is not an issue. My tenant made alterations to his unit without my permission per the rental agreement. He now wants me to pay for the cost of materials and labor, which I declined. For this reason, he refuses to pay rent. I want to serve him a 3-Day Notice to Pay Rent or Quit. Which notice do I use?
Answer Two: The new 3-Day Notice to Pay Rent or Quit is available on the AOA website. That would be the proper notice. You can only use that notice for rent which is owed, commencing October 1, 2021. Due to the moratorium that exists in the City of Los Angeles, I would try to avoid a non-payment of rent case. The better approach would be to serve him a Notice to Perform of Quit. This would require him to restore the premises to its original condition. In order for the tenant to make alterations, a written consent from the owner is required. If the tenant fails to comply, an eviction action may be brought.
- Advertisers -
Question Three: I have a tenant who died in my unit due to COVID. This person lived alone. When will I be able to take possession of my unit? In addition, am I required to disclose the fact that a tenant died to any future applicant?
Answer Three: You are permitted to take possession 30 days after the last rent was paid. You should contact any relative to see if they would like to take any of this person's possessions. If they decline, have them sign a statement that you can dispose of the belongings. Lastly, under California law a landlord must disclose to any applicant that a tenant died in the unit for the last 3 years. The only exception would be if the tenant died of AIDS.
Question Four: I served a 3-Day Notice to Perform or Quit on my tenant, as she brought in an additional person who had a dog. Both of these items are prohibited under the lease agreement. When the matter came to trial, the court dismissed my case. The judge stated that the notice was defective. He stated that I needed to clarify that the three-day period does not include Saturday, Sunday and Legal Holidays. I have been using this form for years. Did I get robbed?
Answer Four: The law has recently changed where a notice for rent or a notice to perform must exclude Saturday, Sunday and legal holidays when calculating the three-day notice period. Some judges take the position that this information must be contained in the notice. On that basis, you should clarify this in your notice. Since the AOA notices are always up to date, do not rely on a notice that you already have. Always take the latest form off their website and you will have confidence that your notice is up to date.
Question Five: My elderly aunt rented out a room in her house pursuant to a one-year lease. The relationship has soured and she would like this person to leave immediately. I understand that this person is considered a lodger and is not afforded the same protection as a tenant. Can my aunt ask this person to leave?
Answer Five: A lodger is defined as a single boarder that is occupying the residence with the owner of the premises. The boarder must have access to the kitchen area. In that case, only a 30- Day Notice to Quit need be served, regardless of the length of the tenancy. Your case differs in that the boarder is on a one-year lease. That lease must be honored and your aunt cannot just terminate the tenancy. If the boarder is violating a term of the lease agreement, then it might be possible to terminate this tenancy. In any event, the tenant should be sent a letter that the tenancy will not be renewed and that this person must vacate at the end of the lease term.
Question Six: I have a tenant who has not paid rent in over a year. I applied for rent relief and recently got paid for all rent owed through September, 2021. The tenant has now failed to pay any rent owed since October, 2021. Can I apply again for rent relief?
Answer Six: You should immediately apply again, for all rent currently owed. At the same time, you should serve a 3 Day Notice to Pay Rent or Quit. If the tenant does not pay the full amount within the three-day period, you can proceed with the eviction. You will need to wait at least 20 days from the time you applied for the rent relief for that period. If you are not accepted within this 20-day period, you can immediately commence an unlawful detainer.
Question Seven: I bought a triplex in the City of Maywood. My intent was to evict the tenants and do substantial renovation. I know that my property is subject to Statewide Rent Control (AB1482). Is this permissible at this time?
Answer Seven: As of October 1, 2021, landlords are free to terminate a tenancy subject to AB1482 if they plan to do substantial renovation. Substantial renovation is defined as work that takes at least 30 days to complete and that the work to be performed requires a building permit. In general, if you plan to renovate the kitchen and/or bathroom you will satisfy the statute requirements. The tenant is entitled to relocation which is equal to one month rent.
Question Eight: I have a tenant in El Segundo which skipped out owing me 20 months of rent. This totals over $40,000! I applied for rent relief under "housingiskey.com". That office informed me that the tenant has never responded to the invitation and as such my application cannot be processed. What are my options?
Answer Eight: Your best option is to commence a Small Claims Court action. As of November 1, 2021, landlords are free to file a civil lawsuit to obtain a judgment for the rent owed. This can be accomplished in Small Claims Court where there is no jurisdictional limit for this type of debt. That means you can sue for any amount owed. While landlords cannot be represented by an attorney, our firm has instituted a program that will take care of the filing of the action, locating the tenant by skip tracing, serving the tenant with the lawsuit, obtaining a trial date and preparing the landlord for their day in court. More details can be obtained at our website, "evict123.com".
Dennis Block, of Dennis P. Block & Associates can be reached for information on landlord/tenant law or evictions at any of the following offices:  Los Angeles: 323.938.2868, Encino: 818.986.3147, Inglewood: 310.673.2996, Long Beach:  310.434.5000, Ventura: 805.653.7264, Pasadena: 626.798.1014, Orange: 714.634.8232, San Diego: 619.481.5423 or by visiting www.evict123.com. Now, you can also read Dennis Block on Twitter, www.twitter.com/dennisblock or text him at (818) 570-1557.  "Landlord Tenant Radio Weekly Podcasts can be heard at any time at www.EVICT123.com or download the app "EVICT123".
To read more articles from the December 2021 Issue of the AOA Magazine, click here.