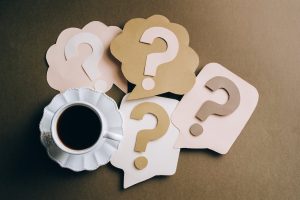 Below are questions asked by rental property owners regarding California rent control laws followed by answers provided by eviction attorney, Dennis Block.
Question One: I understand that all residential units in the city of Los Angeles require good cause to evict. I recently leased a house to what appeared to be a wonderful couple. As soon as they moved in, the complaints began. I am getting calls at all hours of the day and night for incredibly minor issues. Upon inspection, I find that most of the conditions do not even exist. They have become a nightmare to deal with.
The premises were leased on a month-to-month rental agreement. Can you suggest any reason I can use to terminate this tenancy?
- Advertisers -
Answer One: While good cause is now required to terminate any residential tenancy in the city of Los Angeles, it does not apply to tenancies that are less than 6 months. Since they just recently moved in, you are free to serve a 30-Day Notice to Terminate. This is the reason I have been advocating leasing property on a month-to-month basis, for those properties located in Los Angeles, which are not subject to the Rent Stabilization Ordinance. Those properties would consist of single-family residences and properties which received a certificate of occupancy after October 1, 1978.
Question Two: My tenant presented me with a doctor's note which indicates that she has a disability and this necessitates her need to have an emotional support animal. We have a strict "no pet" policy in our building, but on the advice from your office, we consented to allow her to have this dog. Since the dog has joined the tenancy, I have received multiple complaints from other tenants that the dog is continuously barking during the daytime hours. This appears to happen each day that our tenant goes to work. Of the 8 units in the building, I have had complaints from 5 units. This situation cannot continue, but I do not want to get involved in a case where I am accused of discrimination. Any suggestions?
Answer Two: Under the California and Federal Disability Act, a landlord is required to afford a reasonable accommodation for a person with a disability. This has been extended to emotional support animals. Unfortunately, this "Do Good" law has been abused in 90% of the cases. California has instituted new regulations which attempt to limit a tenant's rights to have an emotional support animal. A tenant is required to supply the landlord with a letter, written by a medical professional. The medical professional must be located in the state of California and the letter must contain this person's medical license number. The professional must have treated the patient for at least 30 days prior to issuing the letter.
I assume that your tenant supplied the proper documentation. In any event, the law requires that you allow for reasonable accommodations. In this situation, I believe this would constitute an unreasonable accommodation. On that basis, you should send a letter to your tenant which indicates that her dog is creating a daily disturbance for other residents. Advise her that she must control her animal, or she will need to remove it from the premises. You should further explain that she is free to obtain another animal if the dog cannot be controlled.
Question Three: I had an elderly tenant who was occupying an apartment for over 30 years. For the last four years, my tenant has required the services of a caretaker, who resided in the unit. Last month the tenant died. I asked the caretaker to move but she informs me that since she has lived in the unit for over four years, that she has tenant's rights. She further states that she has no intention of moving. She even attempted to pay the rent, but I refused it. Do I have grounds to evict? My property is under RSO for the city of Los Angeles.
Answer Three: Your tenant is mistaken. She does not have "tenant's rights", as she is not a tenant. Once your tenant died, her right to remain in the unit terminated. In this case, a 3-Day Notice to Quit could be served, and thereafter an eviction filed.
Question Four: I have a tenant who has failed to pay the rent. An eviction action was filed and the tenant contested the matter. A trial date was obtained. On the date of the trial, the tenant produced a document showing that he filed for bankruptcy. The bankruptcy was filed the day before the trial. I explained to the judge that I would waive my right to any rent owed and that I only wanted possession of my unit. He told me that he could not give me possession at this time and continued the trial for a month. Was the judge correct and what can I do at this time?
Answer Four: The judge was correct in continuing the matter. If a bankruptcy is filed, it stops all state court proceedings. You will need to file a motion with the bankruptcy court entitled, "Motion for Relief from Automatic Stay". Once that motion is heard, you will obtain an order from the bankruptcy court authorizing you to proceed with your eviction. This procedure generally takes 30 to 40 days to complete.
Question Five: My tenant moved from the unit after serving me with a 30-Day Notice to Vacate. I asked her for her forwarding address, but she refused to divulge that information. I know I have 21 days to provide her with a security deposit itemization. Since she has failed to give me a forwarding address, am I relieved of this obligation?
Answer Five: A security deposit itemization must be sent within 21 days of the tenant vacating the unit. If you are deducting more than $125 you must include receipts and or estimates for the work that is required. If you do not have a forwarding address, you must send it to the tenant's last known address, which would be the address of the unit which was vacated.
Question Six: My property is in the city of Los Angeles. It is under rent control. I recently served a 3-Day Notice to Pay Rent. I was told that there is a new procedure which I must follow. Can you explain what I need to do?
Answer Six: The city of Los Angeles has instituted a new procedure which must be implemented any time a termination notice is served on a tenant. This includes all residential property, including properties not subject to rent control. The city has created an online form which needs to be filled out and submitted with a copy of your termination notice. This must be submitted within 3 business days of the service of the notice. Failure to submit will result in your notice being declared invalid. The website is located at: lahd.service-now.com/efs.
Question Seven: My property is subject to Statewide Rent Control (AB-1482). What is the maximum amount I can raise my rent?
Answer Seven: Under Statewide Rent Control, you are entitled to a yearly rent increase of 5% plus the CPI for the current year as published in April of each year. This year the CPI is 3.8%. On that basis, you would be entitled to a total rent increase of 8.8%. This would be for any rent increase that becomes effective as of August 1, 2023. Any rent increase which will take effect prior to that date would be 10%.
Question Eight: I lease a single-family home and I recently found that my tenant is raising chickens in the backyard. When I told him that this was in violation of the lease agreement, he produced a letter from a licensed physician, which certified that these chickens were emotional support animals. My first question is whether the doctor is more insane than my tenant. My second question is whether I must allow this situation to continue.
Answer Eight: Regarding your first question, clearly this doctor's license should be revoked for participating in this fraud. Secondly, most jurisdictions do not allow for the raising of barnyard animals in a residential neighborhood. If this is the case in your jurisdiction, you will be able to proceed with an eviction if the tenant does not remove these animals.
Dennis Block, of Dennis P. Block & Associates can be reached for information on landlord/tenant law or evictions at any of the following offices: Los Angeles: 323.938.2868, Encino: 818.986.3147, Inglewood: 310.673.2996, Long Beach: 310.434.5000, Ventura: 805.653.7264, Pasadena: 626.798.1014, Orange: 714.634.8232, San Diego: 619.481.5423 or by visiting www.evict123.com. Now, you can also read Dennis Block on Twitter, www.twitter.com/dennisblock or text him at (818) 570-1557. "Landlord Tenant Radio Weekly Podcasts can be heard at any time at www.EVICT123.com or download the app "EVICT123