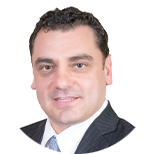 Below are questions asked by rental property owners regarding California rent control laws followed by answers provided by Attorney Franco Simone.
Q: My neighbor told me that California passed a new law about emotional support animals. I was recently contacted by one of my tenants informing me that they required an emotional support cat and provided a doctor's note from a doctor located in Arizona.  Is this proper documentation of the tenant's need for the emotional support animal? 
A: No, this is not proper documentation of the tenant's need for the emotional support animal. Previously, a letter from a health care practitioner stating that a tenant requires an emotional support animal (ESA) for a condition that is considered a disability was all that was required to be provided to the landlord.  It did not matter where the healthcare practitioner was located.  
Under AB 468, a healthcare practitioner may only provide documentation of an individual's need for an ESA if the healthcare practitioner meets all of the following: 
1)  they have a valid and active license and that license information is on the documentation, 
- Advertisers -
2)  their license is within the jurisdiction of where the documentation is provided, 
3)  there is a client-provider relationship with the tenant for at least thirty days prior to providing 
     the documentation, 
4)  they have completed a clinical evaluation with the tenant regarding their need for the ESA, 
     and 
5) provide notice to the tenant about Section 365.7 of the Penal Code. 
Since the note came from a doctor from Arizona, the doctor's license is not within the proper jurisdiction and the note is improper. 
Q: I am an owner of several single-family residences that I rent to tenants. My leases prohibit subletting and assignment but does not address short-term rentals. I was advised that the fines assessed to unauthorized short-term rentals are increasing. What are the current fines that could be imposed on me if my tenants start renting the property without my consent as a short-term rental? What should I do to further protect myself? 
A: California recently passed Senate Bill 60 which increases the maximum fines that cities and counties can impose on the landlord for residential short-term rentals that violate an ordinance and poses a threat to health and safety. The new maximum fines are $1,500 for a first violation, $3,000 for a 2nd violation of the same ordinance within one year, and $5,000 for each additional violation of the same ordinance within one year of the first violation. It is important to make sure that you supplement or sign new rental agreement or leases periodically as the laws change frequently. Two clauses that I would suggest adding to your residential lease is a clause prohibiting the tenant from using the property as a short-term rental and a clause making the tenant financially responsible for fines that are assessed to you for the tenant violating local or state laws. These two clauses would help shift the responsibility to the tenant and discourage them from renting the property as a short-term rental. 
Q: I own a single-family residence that is within a homeowner association (HOA). The HOA's Covenants, Conditions and Restrictions (CC&Rs) prohibit me from building an accessory dwelling unit (ADU) or granny flat. I heard that California passed a law that makes CC&Rs that prohibit ADUs unenforceable. I want to build a granny flat for my elderly parent.  Can I build the granny flat without violating the CC&Rs?
A: Yes, you may build a granny flat without violating your CC&Rs.  California passed Assembly Bill 1584, which made any CC&Rs contained within a deed, contract, security instrument or other instrument that prohibits or restricts the construction of ADUs on a property zoned as a single-family residence unenforceable. However, you should contact your HOA and discuss the construction of the granny flat prior to moving forward. 
For the purpose of clarity, the following definitions are being used in the following question. 
 "Affordable housing unit" means any residential dwelling unit that is restricted by deed or other recorded document as affordable housing for persons and families of low or moderate income, as that term is defined in Section 50093"
 "Market-rate housing unit" means any residential dwelling unit that is not an affordable housing unit or a unit occupied by on-site property management staff."
Q: I am a landlord who owns an eight-unit apartment building that includes several Affordable Housing Units as well as market rate housing units. Can I restrict access to the on-site laundry and gym to tenants that rent the market rate housing units?
A: No, California recently passed Assembly Bill 491 that requires that landlords provide the same access to common entrances, common areas, and amenities to all tenants regardless of whether they occupy an Affordable Housing Unit or a market-rate housing unit.  
Attorney Franco Simone, of Simone & Associates and The Landlords' Legal Center, has been doing evictions for over 20 years.  He is also an adjunct law professor at the University of San Diego.  Mr. Simone's office is open Monday – Friday from 9:00 AM to 5:00 PM.  Tel: 619-235-6180, website: www.landlordslegalcenter.com or email [email protected]
Read more articles from the January 2022 edition of the AOA Magazine