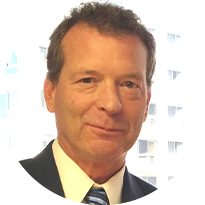 Below are questions asked by rental property owners regarding California rent control laws followed by answers provided by Attorney Richard Beckman.
Question 1: As always, any updates on the state of the courts and unlawful detainers?
Answer 1:  As most readers know, AB 832 – the final version of the statewide Covid-related rent relief legislation beginning with AB 3088 in August 2020 – was not extended, and so – absent some dramatic developments related to the pandemic – is the final version of that legislation.
This means that as of October 1, 2021, tenants are required to pay the full amount of rent due, rather than 25%, and landlords can return to serving three-day notices, rather than the 15-day notices that were required under the pandemic legislation. However, until at least March 31, the three-day notice must include certain language, which is contained in the AOA form, and before the landlord may file an unlawful detainer on an uncured notice, he or she must submit a declaration that an attempt to receive the rent through the state fund has been made, and was unsuccessful because either the tenant did not qualify, or the tenant failed to cooperate with the process (or the fund ran out of money). 
- Advertisers -
A survey of local jurisdictions, both city and county, shows that nearly all have elected to allow AB 832 to be the law of the land. However, Alameda County has eviction restrictions still in place that are much more restrictive than AB 832, and which continue to be legally valid, with no end in sight (the end is based on the lifting of the locally imposed state of emergency, and there is no published indication I am aware of that Alameda County is planning on ending its SOE anytime soon). San Francisco recently took action to extend its moratoria through the end of 2021. However, as explained in a previous article, and due to the timing of its efforts, I believe San Francisco will face court challenges to its legal ability to extend such protections. 
Question 2: I heard there was a new law about service animals that might help reduce the number of questionable requests to have a pet in a 'no pet' building. Do you know anything about that?
Answer 2: You heard mostly right.  While it does not affect the law regarding true 'service animals', AB 468, passed in September, was enacted to address the increasing problem of pet owners claiming their pet is an 'emotional support animal' (ESA), and then requesting a 'reasonable accommodation' to bring their pet into places that otherwise do not permit pets, such as a 'no pet' rental housing unit. AB 468 was designed to do something that is really needed – make the ESA medical mills actually meet with the patient before issuing an ESA support document that the ESA person then uses to force the rental property owner to allow the person to, basically, bring their pet with them despite a 'no pet' policy.
Many property owners prefer to have a pet-free building, but have been inundated with the apparently available-on-request-through the-internet medical documentation showing the tenant's need for an ESA. This act will bring some rational restrictions to that previously mostly unregulated environment.
To quote from the legislative analysis, "Letters from health care and mental health providers are often requested to show that an animal provides a disability-related benefit to an individual. In some instances, ESAs can provide legitimate therapeutic benefits and play an important role in supplementing mental health. However, documentation from a provider may be required to bolster the legitimacy of an ESA, particularly in the context of housing and air travel. As a result, it has become increasingly common for individuals to request a health care or mental health provider to provide such documentation. Providers who may issue such documentation may include physicians, psychiatrists, psychologists, licensed marriage and family therapists, licensed clinical social workers, and licensed professional clinical counselors. This bill enacts specific criteria that must be met before a health care practitioner can issue documentation related to an individual's need for an ESA. Specifically, the provider must 1) have a valid, active license and include the effective date, license number, jurisdiction, and type of professional license in the documentation; 2) have jurisdiction to provide the documentation; 3) establish a client-provider relationship with the individual for at least 30 days prior to providing the documentation requested for the individual's need for an emotional support dog and 4) completes an in-person clinical evaluation of the individual regarding the need for an emotional support dog.
I believe this last requirement will be the one that most reduces the ESA documentation so many tenants and applicants have been using the last several years to force property owners to allow a pet that is not truly an ESA. While we all benefit from having a pet (or why else have one), the line between a 'regular' pet owner and a person suffering a disability that is 'treated' by having a pet has become so blurred thorough the ease of ESA documentation as to erase the line altogether. AB 468 should allow property owners facing an ESA request for a reasonable accommodation to be relatively confident that the tenant or applicant truly does suffer a disability that a bona fide mental health provider has determined can be treated by having a pet.
Question 3: We recently sold our apartments. We have tenants who owed back rent at the time of sale. Who is entitled to the back rent? Is it us, the previous owner, or the new owner?
Answer 3:  Absent an agreement between you and the buyer, typically considered an 'assignment of rents', whoever owned the apartment at the time rents were due owns the claim to the back rent.
Question 4: I have a lady who moved out of an apartment due to domestic violence. She's in the process of getting a restraining order. The owner is letting her move-out without penalty. Should she relinquish her rights to the security deposit? She is concerned he (the abusive boyfriend) will cause damage and that she will be responsible for half of that damage. Normally the security deposit stays with the property if one moves out and others remain. Are there any laws that govern this that I need to know?
Answer 4:  Pursuant to Civil Code 1946.7, a victim of domestic violence ('DV', the definition of which is set out in some detail in the statute), may terminate her tenancy without penalty, and "a landlord shall not require a tenant who terminates a lease or rental agreement pursuant to this section to forfeit any security deposit money or advance rent paid due to that termination. A tenant who terminates a rental agreement pursuant to this section shall not be considered for any purpose, by reason of the termination, to have breached the lease or rental agreement. Existing law governing the security deposit shall apply." (Emphasis added).
This is a bit confusing, but what I believe is being stated is that normally, an early termination of the lease would leave the tenant open to unpaid future rent claims by the owner, but by this statute, such claims are limited to the tenant's rent obligation for only the 14-day period after she gives notice. However, other claims to the Security Deposit – existing unpaid rent, damage to the unit, cleaning, etc – are unaffected. 
However, the presence of the tenant responsible for the DV complicates the analysis. Arguably, if the DV tenant was victimized by her co-occupant, that person should be subject to eviction for nuisance etc. That would not really change the deposit analysis, but it would shorten the time period the tenant responsible for the situation could remain in possession and perhaps cause damage to the unit. Of course, the entire unit could be damaged in a day by someone intending on doing so.
 While there is no requirement to do so, one option – given the muddy waters of that situation – would be to send half the deposit to the departing tenant, with an explanation as to why, and terminate the tenancy of the remaining tenant for nuisance (assuming the facts are relatively clear as to the reality of the domestic violence). However, the remaining tenant could claim he paid the entire deposit and that the departing tenant was not entitled to any part of it. Again, it's a complicated situation, and may require specific legal analysis as to how best to proceed under the facts of the specific situation.
Question 5:  For a single-family residence rental with 3 bedrooms and 3 individual renters, what is recommended for a lease – 3 separate leases with each renter or a joint lease for all 3 renters?
Answer 5: Personally, I only rent to a group of tenants, whether family members or otherwise, who are all on the same lease, and pay one collective rent payment. Any other arrangement, in my opinion, generates more problems than I find worthwhile. The additional rent you might get from having three separate tenancies is the upside, but having to potentially terminate individual tenancies is one of the downsides. That would potentially include paying each individual tenant the standard relocation payment in the event the owner wanted to move back in, via an 'owner move in' notice, which would triple that already-significant expense.
Question 6:  This is likely a common issue, but one I have not seen addressed in previously in the AOA articles. We have a tenant in our single-family home since 2019. Floor refinished, new paint etc. prior to his move in. He just now states he has rats in the house and that it is our responsibility to deal with them. There have not been issues or rats or dropping prior to his move-in in 2019. He keeps a dog in the house and has two teenage boys and from a few visits to address minor upkeep I'd say he does not keep the house neat and clean. What is the best and legal manner to proceed?
Answer 6:  Actually, that issue has been addressed here many times, but sometimes in the context of bedbugs, mold, or other unwelcome visitors, including rodents.  If the rats are caused by the tenant's failure to take reasonable care of the property, for example letting weeds grow, letting trash accumulate, or leaving food debris where accessible to the rodents, then the tenant would be responsible for that problem. If there are openings in the house for rodents to get through, of course that is the owner's responsibility. However, because the fight to determine who is responsible is often not worth the cost of the fix, often the most practical option is to call a rodent control company and let them solve the problem, and perhaps provide an opinion as to who is responsible. If that opinion is clear – tenant's fault – then the tenant can be charged the cost of the vendor's services. But the cost is, at least in my experience, reasonable, and may save you a lot of aggravation with your tenant.
Question 7: I have two lodgers in my home and want to evict one of them in Vallejo, California? Each one has their own bedroom.
Answer 7:  If you only had one lodger in your home, you would be able to take advantage of Civil Code Section 1946.5, the state law that is sometimes referred to as the 'Lodger Law', and which allows an owner-resident of a residential home who rents to no more than one tenant to provide that tenant with a 30-day notice, and if the tenant doesn't move out, the owner can contact the police to remove the occupant as a trespasser. This is the only scenario in which a tenant who does not honor a notice to vacate can be removed other than through the more cumbersome unlawful detainer process. The unlawful detainer would also involve a 30-day notice, unless the tenant was there more than a year in which case you would be required to provide a 60-day notice. Should the tenant fail to vacate, you would be permitted to pursue an eviction through the County Superior Court, unless a local temporary eviction moratorium prohibits even that option. 
Richard Beckman, of Beckman Feller & Chang P.C., has been practicing landlord-tenant law for over 26 years, primarily in rent-controlled jurisdictions such as San Francisco, Oakland and Berkeley. He represents clients in a broad range of real estate-related disputes, including partition of co-ownership interests, purchase contract disputes, insurance coverage analysis and land use. Mr. Beckman also specializes in all aspects of landlord-tenant issues, representing landlords and tenants in residential and commercial matters. He can be reached at 510-548-7474; email [email protected] or by visiting the website www.bfc-legal.com.
Read more December 2021 articles from the AOA Magazine
Read more Legal Q & A articles from AOA Magazine