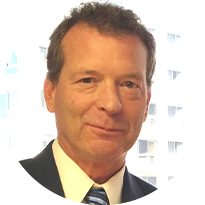 Below are questions asked by rental property owners regarding California rent control laws followed by answers provided by Attorney Richard Beckman.
Question 1:   Do you know of any new laws for 2022 that affect the rental industry?
Answer 1:  Other than, of course, the pandemic related legislation, the California legislature was relatively quiet in 2021 in terms of passing new laws that affect the landlord-tenant relationship. As noted in last month's column, probably the only one of real significance to most lessors or property managers is AB 468. 
This bill, passed in September, and taking effect January 1, 2022, was enacted to address the increasing amount of pet owners claiming their pet is an 'emotional support animal' (ESA), and then requesting a 'reasonable accommodation' to bring their pet into places that otherwise do not permit pets, such as a 'no pet' rental housing unit. 
Many property owners complained that tenants were submitting documentation to support their request that appeared to be 'flimsy' at best, and outright fraudulent at worst. However, given the possible consequences of wrongfully challenging such a disability request, most owners would simply concede the tenant's request. AB 468 was designed to do something that is really needed – make the medical provider who issues the required confirmation of the tenant's disability, and need for an ESA, actually meet with the patient before issuing an ESA support document that the ESA person then uses to force the rental property owner to allow the person to, basically, bring their pet with them despite a 'no pet' policy.
- Advertisers -
The bill enacts specific criteria that must be met before a health care practitioner can issue documentation related to an individual's need for an ESA. Specifically, the provider must 1) have a valid, active license and include the effective date, license number, jurisdiction, and type of professional license in the documentation; 2) have jurisdiction to provide the documentation; 3) establish a client-provider relationship with the individual for at least 30 days prior to providing the documentation requested for the individual's need for an emotional support dog and 4) complete an in-person clinical evaluation of the individual regarding the need for an emotional support dog.
I believe this last requirement will be the one that most reduces the ESA documentation so many tenants and applicants have been using the last several years to force property owners to allow a pet that is not truly an ESA. AB 468 should allow property owners facing an ESA request for a reasonable accommodation to be relatively confident that the tenant or applicant truly does suffer a disability that a bona fide mental health provider has determined can be treated by having a pet.
Other than AB 468, not much will change with the turning of the calendar to 2022. 
One new statute, AB 838, which takes effect next July, will broaden rights of tenants to make complaints regarding lead or other habitability concerns, by prohibiting local code enforcement agencies from placing restrictions or preconditions, such as mandating that the rent be paid in full, before responding to habitability complaints. It will also require the responding agency to provide the tenant with a complete copy of any report issued as a result of the inspection.
Question 2: I want to give a tenant in my Concord single-family home a 90-day notice to move out so I can do major repairs to the foundation and the slab. So, is this considered no-fault just cause? Will I have to pay relocation expense to the tenant?
Answer 2: As you probably know, a state law passed in 2019 known as AB 1482 extended rent and eviction controls to all California residential properties that were not already covered by local rent and eviction control. That law requires a 'just cause' ground to terminate a tenancy, one of which is major renovations, described below. Major foundation work would likely qualify, if it requires the tenant to vacate for more than 30 days. If so, a relocation payment of one month's rent is also required. However, under AB 1482, single-family homes may be exempt, if the tenant was properly notified. Finally, you would need to check whether Concord has an even stronger eviction control law, and then, finally, whether there is any Covid-19 eviction moratorium in place in Concord or Contra Costa County.
Civil Code 1942.2 (b) For purposes of this section, "just cause" includes: 
D) (i) Intent to demolish or to substantially remodel the residential real property.
(ii) For purposes of this subparagraph, "substantially remodel" means the replacement or substantial modification of any structural, electrical, plumbing, or mechanical system that requires a permit from a governmental agency, or the abatement of hazardous materials, including lead-based paint, mold, or asbestos, in accordance with applicable federal, state, and local laws, that cannot be reasonably accomplished in a safe manner with the tenant in place and that requires the tenant to vacate the residential real property for at least 30 days. Cosmetic improvements alone, including painting, decorating, and minor repairs, or other work that can be performed safely without having the residential real property vacated, do not qualify as substantial rehabilitation.
(d) (1) For a tenancy for which just cause is required to terminate the tenancy under subdivision (a), if an owner of residential real property issues a termination notice based on a no-fault just cause described in paragraph (2) of subdivision (b), the owner shall, regardless of the tenant's income, at the owner's option, do one of the following:
(A) Assist the tenant to relocate by providing a direct payment to the tenant as described in paragraph (3).
(B) Waive in writing the payment of rent for the final month of the tenancy, prior to the rent becoming due.
(3) (A) The amount of relocation assistance or rent waiver shall be equal to one month of the tenant's rent that was in effect when the owner issued the notice to terminate the tenancy. Any relocation assistance shall be provided within 15 calendar days of service of the notice.
Question 3: What form should a landlord send a tenant who is letting people live in her garage when the moratorium for tenants is still ongoing? The garage has no facility or running water. She has moved in a boyfriend who was just arrested for possession of burglary tools. The property is in Livermore.
Answer 3:  Generally speaking, a three-day notice to cure or quit would be a start, and if the tenant failed to cure, you could assert that living in a garage is a public health and safety issue, which is an exception to the Alameda County eviction moratorium still in place. Whether the court would agree is impossible to predict, and its decision would likely turn on whether the conditions were such that a person should not be allowed to remain living in them. I am not sure how, or if, the occupant's arrest record would factor in.
Question 4: What's the maximum percentage I can raise rent on my Bakersfield apartments once the current lease contracts expire?
Answer 4: As mentioned above, in 2019 AB 1482 extended rent and eviction controls to all California residential properties more than 15 years old, and which were not already covered by local rent and eviction control, such as Bakersfield. Thus, any rent increase or other change of tenancy needs to comply with that state law. It generally allows rent increases of 5% plus the CPI increase for the year according to the formula outlined in the law. AOA has a chart that allows members to locate the CPI rate for their property, to calculate the permissible increase for your situation.
Question 5: The tenant in my Sunnyvale unit did not pay the November rent. She applied for Covid 19 rent assistance on September 30 due to loss of spouse support. Please advise me what do I need to do now? Can I evict her? Thank you very much!
Answer 5:  Depending on many factors, you may be able to evict your tenant for failing to pay the rent. The state law known as AB 832 applies to non-payment of rent cases, and treats those arising from rent unpaid from October 1 differently from rent defaults before October 1. But under AB 832, the process to demand the rent, and to seek eviction for failure to pay, is quite complicated, and many owners may require professional guidance before proceeding. In the pre-Covid days, self-represented landlords could relatively easily navigate the unlawful detainer (eviction) process. However, the rules that apply to all eviction cases under the Covid-era laws – both state and in some cases local – have made the process much more complicated. Hopefully, once the current requirements end as of March 2022 (unless changed or extended, etc.), we may return to those prior rules, which owners will once again be able to follow without hiring an attorney.
Question 6: I have tenants that I will be sending a 60 Day Notice to move out notice. They have been in the single-family home in Redwood City for almost four years. I noticed on the form that there is apparently a new law, Section 1946 and 1946.2 – regarding No-Fault Just Cause.  Do I need to give them a REASON to move? And assistance in moving, like "no rent due for the final month"? My son wants to move in and possibly buy the unit from us. That is my reason to give them this notice.  I, personally, do not want to give them a reason at all. Can you please advise as to what I need to do legally?
Answer 6: At this point, all income property owners should be aware of AB 1482, discussed in this column countless times (see, e.g., above…). AB 1482 extended rent and eviction controls to most California residential properties that were not already covered by local rent and eviction control. And unless the tenancy is exempt from that state law, a 'just cause' reason for termination must be given in the notice of termination to the tenant. One such 'just cause' includes the intention of the owner or her children to move in as their primary residence, but which would require providing the tenant with the relocation assistance equal to one month's rent. However, as discussed above, making sure the single-family dwelling exemption applies should be your first effort.
Question 7: Hello, I'd like to confirm the occupant limit in a two-bedroom, one-bath apartment. I have an applicant with five people. I believe that is the limit. Is this a requirement that the owner could deny on?
Answer 7:  While there are exceptions, based on total floor space and building systems, the 'standard' law on the issue of number of occupants (not counting children) is the '2 + 1' rule, which states that two persons for each bedroom, plus one additional person, satisfies the rule against family discrimination based on limiting the number of occupants. This rule was to counter owners who tried to limit the number of occupants to one for a one-bedroom, or two for a two-bedroom etc., which would have the effect of disqualifying many families, which is a violation of the laws against discrimination based on family, among many other categories of course.
Richard Beckman, of Beckman Feller & Chang P.C., has been practicing landlord-tenant law for over 26 years, primarily in rent-controlled jurisdictions such as San Francisco, Oakland and Berkeley. He represents clients in a broad range of real estate-related disputes, including partition of co-ownership interests, purchase contract disputes, insurance coverage analysis and land use. Mr. Beckman also specializes in all aspects of landlord-tenant issues, representing landlords and tenants in residential and commercial matters. He can be reached at 510-548-7474; email [email protected] or by visiting the website www.bfc-legal.com.
Read more articles from the January 2022 edition of the AOA Magazine