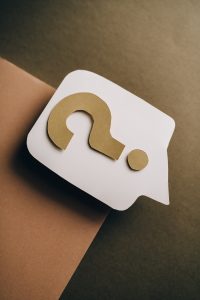 Below are questions asked by rental property owners regarding California and Orange County rent control laws, followed by answers provided by eviction attorney Dennis Block.
Question One: My property is in Tustin, California. Do rent increases which exceed 10% require a 90-Day Notice? I served my tenant a 60-Day Notice to increase the rent, which exceeded 10% and I received a letter from his attorney indicating that this was incorrect and that I must rescind this notice.
Answer One: Pursuant state law, if you serve an increase that is 10% or less, you must serve a 30-Day Notice. If you serve a notice that exceeds 10%, you must serve a 90-Day Notice. In this instance the attorney is correct. You should rescind the notice and immediately serve a 90-day notice.
- Advertisers -
Question Two: My tenant has an unauthorized person residing in her apartment. The rental agreement provides that an additional 10% will be charged for any additional occupants. Am I allowed to charge this 10% now? My property is in Garden Grove and is subject to statewide rent control.
Answer Two: There has not been case law decided on this issue. While your rental agreement authorizes a 10% rent increase, under statewide rent control, you can only raise the rent once per year. The current rent increase allowed this year is 10%. If you have previously raised the rent in the last one year, I believe most courts would indicate that you cannot raise the rent again. You do have the option of evicting the tenant since this tenant allowed another person to join the tenancy, without first obtaining your written permission.
Question Three: I signed a two-year lease with my tenant which commenced on June 1, 2021. The lease will expire on May 31, 2023. This is a single-family residence in Costa Mesa. On February 1, 2023, I provided my tenant with a notice that I would not renew the lease and that she was expected to move. After she received the notice, she indicated that the premises were subject to statewide rent control (AB 1482) and that I would need good cause to terminate the lease. My understanding is that a single-family residence is not subject to statewide rent control. Am I wrong?
Answer Three: You are correct that a single-family residence is not subject to statewide rent control. There is one exception. Any lease executed or renewed on or after July 1, 2020, must contain language that the lease is not subject to the provisions of AB 1482. If your lease does not have this language, then you will be subject to the statute and good cause is required to terminate the tenancy. Please check your lease.
Question Four: My tenants have been complaining regarding noise coming from one of the units. I leased that unit to a mother and her adult son. The mother has become quite ill and has been placed in an assisted care facility. Since the mother left, the son has been causing issues at the property. He has been constantly yelling at other tenants and being extremely loud in his unit. What are my options?
Answer Four: This would constitute grounds for a nuisance eviction. I would suggest writing a warning letter to the tenant regarding the noise. The letter should state that the conduct is unacceptable and that it must cease immediately. If the conduct then continues, a 3-Day Notice to Quit should be served.
Question Five: I just had a tenant who gave me two weeks notice that she was moving out. She refused to do a walk through and just left the keys. She also refuses to give a forwarding address. Even though she left the keys, do they still owe me for the full month? In addition, since I have no forwarding address, how and what form do I use to try to collect the rest of the rent owed to me? Also, where do I mail her deposit and accounting?
Answer Five: Unless your rental agreement indicates to the contrary, a tenant is required to provide a 30-day notice to vacate. If the tenant did not provide 30 days notice, she would owe for the full month. You must send the itemization to the last known address, which in this instance would be the premises she vacated. Thereafter, you can sue her in Small Claims Court for any rent owed.
Question Six: I own an apartment building in the city of Irvine. What are the current restrictions and rules applicable to rent increases for my property? When can I raise the rent, how often, and by how much?
Answer Six: The property is under statewide rent control if it is multi-unit and not built within the last 15 years. If so, you can now increase it by 10%, which can be accomplished with a 30-Day Notice. You need only serve 30 days notice to increase the rent.
Question Seven: My tenant has broken a window and refuses to take care of it. I really do not like this tenant and would like to get rid of him. What suggestions do you have?
Answer Seven: You need to review the terms of your lease agreement. Many leases state that the tenant is required to make the repair when they have damaged the property. In this case you should serve the tenant a 3-Day Notice to Perform or Quit, giving the tenant 3 days to fix the window. If the window is not repaired within the three day period, an eviction can commence. In some leases, it requires the tenant to pay for the damage that was caused. In that case, you would fix the window and present the tenant with the invoice. If the invoice is not paid, a 3-Day Notice to Perform or Quit should be prepared which demands that the invoice be paid within the three-day period. If payment is not timely received, an unlawful detainer may be initiated.
Question Eight: My tenant is demanding that his girlfriend be taken off the lease. I heard from the neighbors that they had a huge fight and she moved out. He now wants me to remove her name from the rental agreement. I am actually happy that she vacated, as she always seemed to be very rude to me and my workers. How should I handle this?
Answer Eight: You have no legal right to remove this person from the lease agreement unless she specifically authorizes this. You should require that this request be made in writing and signed by this tenant who has vacated. The writing should also indicate that she is giving up her rights to the security deposit. Understand that by removing her from the lease, you will only be able to go after the remaining tenant, if rent is not paid in the future.
Dennis Block, of Dennis P. Block & Associates can be reached for information on landlord/tenant law or evictions at any of the following offices: Los Angeles: 323.938.2868, Encino: 818.986.3147, Inglewood: 310.673.2996, Long Beach: 310.434.5000, Ventura: 805.653.7264, Pasadena: 626.798.1014, Orange: 714.634.8232, San Diego: 619.481.5423 or by visiting www.evict123.com. Now, you can also read Dennis Block on Twitter, www.twitter.com/dennisblock or text him at (818) 570-1557. "Landlord Tenant Radio Weekly Podcasts can be heard at any time at www.EVICT123.com or download the app "EVICT123".