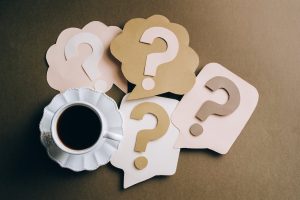 Below are questions asked by rental property owners regarding California rent control laws followed by answers provided by eviction attorney Dennis Block.
Question One: I normally do not permit dogs in my building. This one applicant pleaded with me to allow him to have a small dog and I am considering his request. Is it permissible to charge a pet deposit?
Answer One: A pet deposit is not recognized under California law. All deposits are deemed to be a security deposit. You are entitled to collect a deposit equal to two months' rent. You certainly could charge this applicant a higher security deposit, for the privilege of having this pet. As a practical matter, if you did categorize it as a pet deposit, your tenant could demand the deposit be returned, if the dog no longer occupies the unit.
- Advertisers -
Question Two: My tenant is claiming to be disabled and is asking me to allow her to park in a space closer to her apartment. To do this, I would need to ask another tenant to exchange spaces with her. I am surprised that she is claiming that she is disabled, as I periodically see her walking the neighborhood. How should I handle this request?
Answer Two: Any request that involves a disability should be taken seriously. Under the California and Federal Disability Act, a landlord is required to grant reasonable accommodations to a tenant with a disability. I would approach this tenant and ask her to provide a letter from a medical professional, which verifies that she has a disability which requires a closer parking space. You should also have a discussion with other residents, to see if someone is willing to exchange parking spaces.
Question Three:
My property is located in Los Angeles and is under rent control. I have a tenant who occupies a 1-bedroom apartment. His rent is $1800. I realize that the city of Los Angeles has established a threshold where the total rent stated in a 3-day notice to pay rent or quit must exceed $1747. This tenant deposits partial payment in my bank account, so that the amount in question is below the threshold amount. This is preventing me from issuing a 3-day notice. Do you have any suggestions?
Answer Three: Clearly your tenant is "gaming" the system. This threshold law is just another blow to beleaguered landlords so tenants can avoid paying their rent timely. Under California law, a landlord does not have to accept a partial payment. If the money is automatically deposited into your account, you are free to send your personal check to the tenant, thereby returning the partial payment. You should indicate that the payment was unauthorized, as you do not accept partial payments. You are then free to serve your 3-day notice as it will exceed the threshold.
Question Four: I recently purchased a house in Culver City. Escrow has closed and I discovered that the adult son of the buyer has remained in possession. He refused to vacate and told me that I would need to evict him. How is this possible as he is not a tenant and has no ownership interest in the property? Can I just change the locks?
Answer Four: Unfortunately, you cannot just change the locks. You will need to go through the eviction process. This requires that you serve a 3-day notice to quit and then proceed to file an unlawful detainer action. You will be able to hold this person responsible for the rental value of the premises for the time that he unlawfully detained the premises. In addition, the seller of the premises would also be liable for all damage sustained.
Question Five: My property is subject to Statewide Rent Control. What is the permissible rent increase allowed at this time?
Answer Five: Under Statewide Rent Control (AB1482) rent increases are computed by the sum of 5% plus the CPI as published in April of each year. The rent increase for that period commences in August of each year. The CPI for Los Angeles and Orange County is 3.8 %. On that basis you may charge a 8.8% rent increase effective August 1, 2023.
Question Six: I have a vacant house that I was in the process of renovating. My neighbor alerted me that a family is now living in the house. I went over there, and the father indicated that he leased the house from an individual and showed me a copy of the lease. The rental agreement appeared totally fake, as you could not even read the name of the landlord. I called the police and they said this was a civil matter and refused to assist. This is insane. What should I do?
Answer Six: You will need to file an eviction action called a forcible detainer. This requires a 5-day notice to quit. Thereafter you would need to file legal action. My firm has seen a dramatic rise in these types of cases. It is imperative that you keep the premises securely locked and you should consider having an alarm installed.
Question Seven: I own a condo in Rancho Cucamonga. The tenant is always 5 to 10 days late in paying the rent. I really hate to chase after my money. Is being late grounds to evict my tenant?
Answer Seven: Late payment of rent does not result in an eviction unless a 3-day notice to pay rent is served and has expired. A 3-day notice can be served the day after the rent is due. If rent is not paid within the 3-day period, an unlawful detainer can be filed. Another basis for an eviction would be to serve a Notice to Quit assuming the tenant is currently on a month-to-month tenancy. This can be served, due to the fact it is a condominium, in this area, would not be subject to any rent control.
Question Eight: I cannot believe the situation that I find myself in. My wife allowed her mother to move in with us. She is not a very pleasant woman, but I learned to put up with it. My wife and I got into a huge fight and she has now left. She told me that she will be filing for divorce. The house where I reside is my sole and separate property. I have asked my mother-in-law to leave, and she refuses. She has never paid rent or even contributed to the household expenses. How do I get rid of this person?
Answer Eight: This situation is called a "tenancy at will". The law does not afford her any tenant protections, as she is not a tenant, having paid no rent. A 30-day notice to quit should be served and thereafter an eviction action could be filed if your mother-in-law fails to vacate.
Dennis Block, of Dennis P. Block & Associates can be reached for information on landlord/tenant law or evictions at any of the following offices: Los Angeles: 323.938.2868, Encino: 818.986.3147, Inglewood: 310.673.2996, Long Beach: 310.434.5000, Ventura: 805.653.7264, Pasadena: 626.798.1014, Orange: 714.634.8232, San Diego: 619.481.5423 or by visiting www.evict123.com. Now, you can also read Dennis Block on Twitter, www.twitter.com/dennisblock or text him at (818) 570-1557. "Landlord Tenant Radio Weekly Podcasts can be heard at any time at www.EVICT123.com or download the app "EVICT123".