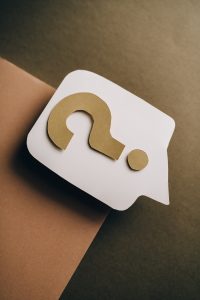 Below are questions asked by rental property owners regarding California and Orange County rent control laws, followed by answers provided by eviction attorney Dennis Block.
Question One: A tenant has parked a broken-down car in front of their apartment. I have asked them to remove the car but they have refused. What are my options for getting the car removed? My property is located in Anaheim.
Answer One: The City of Anaheim has an ordinance which prevents inoperable cars being parked in open spaces on residential property. In addition, most leases have provisions which prohibit the parking of inoperable vehicles.
Even if no written lease exists, you could serve a "3 Day Notice to Abate a Nuisance". If the tenant fails to either make the vehicle operational or remove it from the premises within the three day period, you may proceed with an eviction.
- Advertisers -
Question Two: Do we have to give asbestos, lead and mold test reports to tenants? I ran all three tests recently in a unit because the tenants said that there is a funny smell in their hallway. They said they reported it to the manager a year ago and now they reported it to me during a recent property inspection. My tenant is very upset and said she has a right to the reports because she has been sick for three years and could have cancer.
Answer Two: If a tenant has been sick for three years, I think your tenant would have already discovered whether she has cancer. In any event, you have no legal requirement to give copies of the reports to your tenants. It should be noted that if your tenant brings forth a lawsuit, you would have to produce the reports if demanded. Although I see no reason why you should withhold giving copies of the reports. Your obligation is clearly to investigate the issue and remediate any problems immediately.
Question Three: My property is located in the city of Costa Mesa. What are the current rules for raising rents in 2023 for a building that is subject to Statewide Rent Control (AB-1482)? I am referring to both vacant and occupied units. The apartment building was built in 1963.
Answer Three: For occupied units, rents can be currently raised to 10% on a yearly basis. Under AB-1482 rent can be raised 5% plus the current CPI which is calculated in April of each year. This year the CPI for Orange County is 7.9%. The statute limits the maximum rent increase to 10%. For vacant units, there is no prohibition on charging market value rent. This is guaranteed by a California State law entitled Costa-Hawkins Rental Housing Act. If you raise rent above 10%, you will be required to serve a 90-Day notice of increase, otherwise it would be a 30-Day notice.
Question Four: I recently bought an apartment building. The previous owner was not good at record keeping and only half of the units had rental agreements. I did receive an estoppel from each of the units which listed all of the occupants. On one of the units, where a rental agreement was not produced, I have come to learn that there are additional persons occupying the unit. Can I use this as a ground to evict the tenants?
Answer Four: Unfortunately, an estoppel does not constitute a contract which can be enforced. On that basis, you cannot use it as a ground to evict, even though "strangers" are occupying the unit. You could ask your tenants to sign a new rental agreement and then you would be in a position to enforce those contractual provisions. The tenant, however, has no obligation to sign a new lease. Sometimes, you can incentify a tenant to sign a new agreement by guaranteeing no rent increases for a one or two year period.
Question Five: I was successful in obtaining a judgment against my tenant in an eviction action. The judge ordered the tenant to vacate the premises. I had the necessary documents turned over to the sheriff's office. I have been waiting for a lockout date. It has been close to 30 days and I have had no word from the sheriff's office. How long do I have to wait?
Answer Five: There has been a dramatic slowdown at the sheriff's office. They claim that they are understaffed and have only a few deputies working on enforcing writs of possession. We have seen instances where the sheriff's office has taken over one month to do a lockout. I would suggest we all write letters of complaint to the Sheriff's Department. It should be addressed to Sheriff John W. Mina, 909 N Main St #2, Santa Ana, CA 92701.
Question Six: I have a single family residence in the City of Brea. Is there a limitation on rent increases? My property is well under market and it is time to get the rent I deserve.
Answer Six: In general, there are no restrictions on rent increases for a single family residence. This means that you can raise the rent to market value. If you exceed a 10 % rent increase, a 90 day notice would be required to raise the rent. One other issue should be noted. At the inception of the tenancy you were required to have a provision in your rental agreement which informed the tenant that the property was not subject to Statewide Rent Control. If this was not included your property is subject to this statute and you would be limited to only a 10% rent increase at this time.
Question Seven: I have an applicant for one of my units that has a dog. I am considering leasing it to him, but I feel I need more protection. May I charge a non-refundable pet deposIt, and if so, where might I obtain that form?
Answer Seven: That form does not exist, as all deposits are considered to be a security deposit. You are limited to charge an amount equal to two months rent for an unfurnished unit. No security deposit can be designated as non-refundable. A landlord has 21 days from when the tenant vacates to send a written statement, outlining the deductions from the security deposit. Landlords may deduct for unusual wear and tear, cleaning and any rent owed. If you are making deductions that are equal or greater than $125, you must provide receipts or estimates with your itemization.
Question Eight: I have an eight unit building in Fullerton that was built in the 60's. I understand that the building is under Statewide Rent Control (AB1482). I have a tenant that moved in a few months ago that is causing disturbances in the building. He is on a month to month tenancy. I know that I need good cause to evict. I have questioned my other tenants, asking if they would be willing to be a witness during an eviction proceeding. While they are all complaining, they do not wish to be involved for fear of retaliation. Do you have any suggestions?
Answer Eight: Good news! Under Statewide Rent Control, you do not need cause to evict a tenant during the first year of the tenancy. You may simply issue a 30 Day Notice to Quit. No reason needs to be given. This is the reason I have been advocating leasing all units on a month to month tenancy so that you will have an easy path to evict a problem tenant.
Dennis Block, of Dennis P. Block & Associates can be reached for information on landlord/tenant law or evictions at any of the following offices: Los Angeles: 323.938.2868, Encino: 818.986.3147, Inglewood: 310.673.2996, Long Beach: 310.434.5000, Ventura: 805.653.7264, Pasadena: 626.798.1014, Orange: 714.634.8232, San Diego: 619.481.5423 or by visiting www.evict123.com. Now, you can also read Dennis Block on Twitter, www.twitter.com/dennisblock or text him at (818) 570-1557. "Landlord Tenant Radio Weekly Podcasts can be heard at any time at www.EVICT123.com or download the app "EVICT123".