The below letter was sent by Attorney Michael Millman.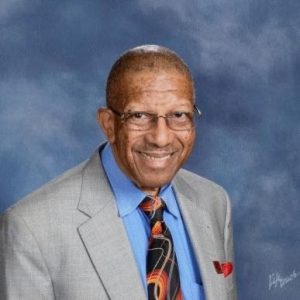 Dear Friends:
There are no words to express our deep and sincere feeling of condolence for the passing of our good friend, Malcolm Bennett.  God made the decision on July 21, 2021 that He needed a new Director for Housing in Heaven.
God and Malcolm agreed that Heaven would not benefit from any form of Rent Stabilization or Rent Control.  Malcolm led not only a full, but special, celebrated life as a strong advocate for the underserved apartment owners in the unincorporated areas of Los Angeles County, Inglewood and of course, Long Beach.  God made the right choice.
Malcolm Bennett
- Advertisers -
Well, Malcolm was a young man in terms of enthusiasm and attitude.  Malcolm passed on in his early 70s of a complication associated with a respiratory disease. He had so many friends that it would fill the Memorial Coliseum to celebrate his life.  Naturally, his son and daughter, who survive him, will make whatever arrangements are appropriate.
So, for over 20 years, I've had the privilege of serving with Malcolm in connection with advocating for small owners – people who worked regular jobs, saved a little money and purchased some small rental units.  He was their champion, friend, Rabbi and advocate.  Yes, years ago, the national real estate industry conferred upon Malcom "Realtor of the Year".
For perhaps 40 years, he was an independent, strong advocate for small apartment owners in not only Inglewood and the unincorporated areas within the County of Los Angeles, but, also Long Beach.  He spent countless hours with the Long Beach City Council and other leaders and was admired, respected and trusted.  For almost 35 years, he successfully fought off rent control for Long Beach.
I would imagine the famous poet, Kipling, would count Malcolm Bennett as a friend.  I paraphrase – "If you can walk with kings and common men and never lose your humility, then you are a king among men."
Advocates for the Apartment Industry
The stories of my trips with Malcolm Bennett to Sacramento to advocate for the apartment industry are probably the material of legends.  Malcolm could travel through the Capitol and enter any Assembly or Senate Office without an appointment or announcement and be ushered directly to the elected person.  He could open any door in Sacramento as he was respected and loved.  I traveled with him as an obscure "side man" and just watched and marveled as he handled the room.
One time, an association asked me to go meet with the then Senator, Holly Mitchell.  We needed her vote on a very important, crucial Measure.  I took the meeting and I struggled but Malcolm Bennett appeared at the meeting and in his soft, understated manner, persuaded and convinced so many others that it convinced her to consider our position.
Over the years, he helped Joani Weir beat back tenant activists in Long Beach with her group, Better Housing for Long Beach.  On special projects involving underserved neighborhoods, he approached and solicited help from one of his closest friends, AOA founder, Dan Faller.
When the industry was under attack by Michael Weinstein's (AIDS Foundation), Proposition 10 and Proposition 21, he agreed to help CAA with their television opposition advertisements.  
He could walk into the offices of Assembly Members Karen Bass, Maxine Waters, Ted Lieu and others.  He was a close friend of Assembly Members Patrick O'Donnell, Autumn Burke, Mike Gipson, Cristina Garcia, Al Muratsuchi, Senator Ben Allen and, of course, State Senator Steven Bradford.  He often consulted with Sydney Kamlager-Dove, Mike Gipson, Reggie Jones-Sawyer and Chris Holden.
In Summary
In the final analysis, Malcolm was understated, with extreme class and was incredibly trustworthy and respected.  He helped so many families purchase their first home and small rental investment properties.  He traveled often to Washington, D.C. on behalf of the industry.  Relentlessly, he fought against overreaching regulations pertaining to comfort animals, the injustices associated with the Section 8 program and, of course, he wanted an annual rental adjustment program that was not predicated on the CPI formula.
Again, any modest success I ever enjoyed as an advocate was probably the result of Malcolm Bennett mentoring me and showing me how to approach others.
Most recently, Malcolm and I presented a summary of Sacramento legislation at the Santa Monica ACTION meetings and when Ruth and Malcolm handled a meeting for the Inglewood Apartment Owners Association, we joined Ron in making a presentation to the members.  
It was always fun and I'll miss those special times.  I will miss sitting with Malcolm in the bar at the Hyatt Hotel late at night, surrounded by a dozen or so more political friends, Assemblypersons and State Senators.
So, I thank you for allowing me to publish this article acknowledging and memorializing my friendship with Malcolm.  I speak for all of his friends – Cheryl, Harold, Don Dennis, Leonardo, Arnie, Rod Wright and of course, Irma.  I've left out many of his close friends, but I reiterate, his friends will fill, without exception, the Memorial Coliseum.
God love you – I congratulate God in nominating and selecting Malcolm to manage Heaven's Housing Policy.
[AOA:  Thank you Malcolm and Ruth for all that you've done over the past years.  You will always be very much appreciated by every rental housing provider in this industry.]