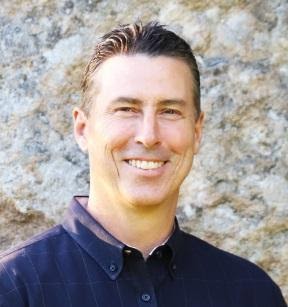 Well, Medicare season is fast approaching once again.  Here comes that annual opportunity to change or upgrade our Medicare plans.  Maybe it's the chance to explore new plans and benefits, the chance to better your drug coverage and reduce costs, or to change your provider network.  Yes, coming up is the Annual Enrollment Period (AEP) which starts on October 15th and lasts until December 7th.  This is the time of year that you are able to make changes to your existing Medicare plan.  Changes made to your plan during AEP will go into effect on January 1st 2021.  
Medigap Plan
If you currently have a Medicare Supplement Plan, also known as a Medigap Plan, you will not 'need' to change your current plan, but it could be a time to explore other plans and options that could save you money on your medical and hospital costs.  If you have a Medigap Plan, you most likely have a stand-alone Drug Plan accompanying it as required by the Center for Medicare & Medicaid Services (CMS).  
- Advertisers -
AEP is the one time per year you are able to change your Medicare Drug Plan.  If your medications and costs have changed throughout the year, AEP is that annual opportunity to lower your drug costs by switching from one drug plan to another.  
Medicare Advantage Plan
If you currently have a Medicare Advantage Plan, this is also the time to explore different plan options.  Medicare Advantage Plans combine medical and hospital benefits along with very low to no-cost monthly plan premiums.  In some cases, you could pay $0 for your Medicare Plan!  Most Medicare Advantage Plans have a drug plan built into the plan so this is the time to lower drug prices as well.  Some Medicare Advantage Plans offer additional benefits above and beyond what original Medicare covers such as dental, vision, hearing, transportation, over- the- counter products, and more!  Although most people will look at improving medical and drug benefits, others will also look to expand available benefits.
Which Plan is Best for You?
One of the best ways to get an objective view of all the available plans and to find out which options best fit your need, is to enlist the help of an independent Medicare agent.  When choosing a Medicare broker, it is best to find one who is not captive to only one company but is a broker who is able to show you all the plans available to you.  The most important aspect is to find a plan that best fits YOUR needs, not the needs of a captive agent who is only able to present one plan.
As the annual enrollment period approaches, I would encourage you to be thinking about how your needs may have changed.  Medications, finances, health needs or expanding your provider network may all be good reasons to make a change.  Meet with a professional Medicare Advisor and learn how to make an educated decision as to which of the many available plans best fits your specific needs.  
IT'S FREE!  
A professional Medicare Advisor will not cost you anything.  Their services will always come at no cost to you.  They are compensated directly from the insurance companies so they are encouraged to give you objective, non-biased help.  
Remember, the Annual Enrollment Period is the one time per year to make the necessary changes to improve your Medicare plan, so make a smart and informed decision!
Matt Faller is owner and operator of Matt Faller Medicare Insurance.  Matt is an independent, Medicare broker representing Medicare Plans in California.  As a professional Medicare Advisor, his services always come at no cost to you. Whether you are turning 65, need a plan review, or just have a quick question, please call anytime.  You can reach Matt on his cell phone at (800) 645-4152 or email [email protected].