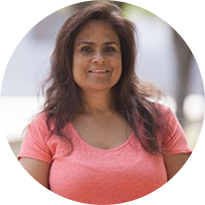 Challenge: Completing Tasks
I have the perfect tenant. They pay their rent on time; they don't call me for any repairs, and they never complain about anything. I can finally relax!
When my students announce this in class, it brings up a red flag. As a homeowner or even as a renter, at least once a year you'll notice that something in your home will break, need repair, and/or maintenance. If your tenant hasn't called you in a year and you haven't been in the unit, chances are the tenant is either taking care of the issues themselves or not doing anything at all. Why can this be a problem if a tenant doesn't call you? 
There may be a repair that's needed. If it's not taken care of it can cause more damage which will cost more money later. For example, if there's a pipe leak under the sink, the tenant may put a bucket under it to catch the water, or worse, they may not do anything at all allowing the water to soak into the floor causing even more damage. Here are some reasons why some tenants don't call their landlord to fix a repair.
They're hiding a roommate who's not on the lease

.

A tenant's simple solution for increasing their income is to add a roommate to help them pay the rent.
 They have a pet they don't want you to know about. You have a no-pet policy and they don't want to pay the pet deposit.
Rent might increase. Most of us have been tenants at some point in our lives and have been in this situation. You don't want to cause attention to yourself because you know your rent increase is coming soon and you want to avoid it.
They've created a business at your property; auto repair, childcare. I've seen and heard this story many times. Once this is brought to a tenant's attention, they may say this is how they earn a living and their means to pay their rent.
Now that you know some reasons why tenants don't call their landlords, it would be wise to inspect your rental at least once a year. This can be done by giving the tenant a 24-hour notice to enter to check the smoke detector. If you see anything unusual while you're on your way to the room with the smoke detector, be sure to bring it up to your tenant. 
- Advertisers -
In the long run, an annual inspection can save you time and money. There are many other tasks similar to annual inspections that are overlooked. Knowing what they are can save you time, money, and headaches.
Solution: Create an Annual Calendar
Most of us use a weekly or monthly calendar to get our everyday tasks done. However, annual tasks are often forgotten. The solution is to create an annual calendar. This calendar will include tasks that need to be completed once or twice a year. Having an annual calendar separate from your everyday calendar will allow these tasks to be noticed and less likely missed. Below are some tasks to start with as you build your annual calendar.
Review your insurance policy with your agent

.

This will help you to understand your insurance policy and to see if you're under or over-insured.
Update your tenant's contact and emergency contact information. You want to make sure you know who to call if there's an emergency.
Meet with your accountant

.

Here you'll create your strategic tax plan.
Pay property tax bill. Pay it on time to avoid penalties.
Review lease agreements

.

Notify yourself of upcoming lease expiration dates and rent increases.
Once your annual task calendar is completed, you can simply add or delete tasks, use it every year, and reduce your worry about getting your tasks done. If you're interested in a fun challenge, register for my 21-Day Challenge for Landlords at www.simplyshiral.com/events. It's only a five-minute commitment every day for 21 days and at the end, your calendar will be completed. What a fun and simple way to build your annual calendar.
Want to learn more? Visit my website at www.simplyshiral.com to view the simple affordable classes I offer that help you gain confidence and profits. 
Shiral Torres teaches rental property management classes at local colleges and through her business, Simply Shiral. She believes keeping life simple is the key to success. She and her husband own and manage multiple properties in California and throughout the country. The author of Rental Property Made Simple (available at amazon.com), Shiral is also a volunteer support group facilitator and Walk to End Alzheimer's committee member for the Alzheimer's Association.