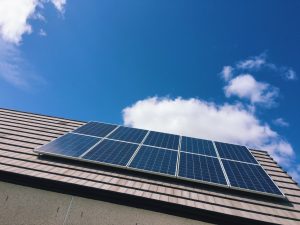 Think for a moment about possible weatherization and energy efficiency needs of a property – old, leaky windows and doors; appliances that run up the energy bills included in the rent; heaters that need to be replaced and ACs that have been in the units for years. 
Now, think about the properties you own that might have any of these issues. Picture them in your head. Surely, you know the kind of properties in question, and it is more than likely that one of the main issues making this work difficult to fund and perform is a common one: the expected return on investment.
Return of Investment
Your return of investment (ROI) is an essential factor in whether to make certain repairs, and when. Of course, when these have been pending, the type of tenants that you bring in will change. This, in turn, decreases the chances of a worthwhile ROI on the work. But of course, even low-income tenants need somewhere to live. You understand this and that's why you are in the business of providing this necessary housing. So, what solutions are available to you for resolving the impasse caused by the clash between investing in weatherization and a lackluster ROI on that work?
These include no-cost weatherization, no-cost appliance replacement and repair, no-cost emergency assistance and repairs for high-risk households (LIHEAP, DOE, and ECIP programs), and credits on their utility accounts (the HEAP program). 
- Advertisers -
Federally Funded
You can have weatherization and energy efficiency improvements at no cost to you, as owner, or your tenants. Services are federally funded and based on income eligibility. As long as the initial inspection of a property shows that work needs to be done, there are available funds to do that work, and nothing is needed but the owner's approval and an application from the tenant.
This arrangement benefits everyone involved as the money is there to provide these services to low and moderate-income households. 
Benefits to All
Tenants enjoy an improved quality of life and reduced energy bills. And finally, you, the property owner, benefit as you pay nothing for the improvements made to your property. This can include new windows, weather stripping, doors, appliance repair or replacement (depending on the appliance), and assistance to the tenants to cover utility bills. A content tenant is a stable tenant. Which, of course, further ensures your rental income. 
How Does it Work?
The above programs are designed so that the tenants must apply, but many eligible households either do not know of the services or fail to follow up. Which is why we are reaching out to you, the owners. You know the household size and income of your residents, so you can most easily assess which properties are likely to have eligible tenants and which may need work done. Further, you can have your tenants apply to our service using your authority as the property owner.  Materials are available in Spanish, English, Chinese, Armenian and Russian, and team members speak all of these languages. 
As an added benefit, if a certain percentage of residents in a building are eligible, work may be done on the entire building. In buildings with four units or less, that percentage is 50%; in buildings with 5 or more, it is 66%. All that is needed from the ineligible households is an application stating they are not income eligible, and this will allow inclusion of their units for the work. Because you know your properties and tenants, you know which can benefit from this most and which will meet the eligibility requirements. 
Help Tenants Save Money
During the Covid-19 pandemic, there has been an increase in economic hardship, and yet we have seen a decrease in applicants for services. However, we would like to see as many people as possible apply, as it can help tenants to save money on bills and offer credits towards paying off the balance on their utility bills. Because tenants, who are behind on bills are likely behind on many things, by reducing what they owe the utilities reduces the likelihood that they fail to meet their obligations to you.
Conclusion
All of this is to say, when considering how to effectively manage and improve your investment properties, there are of course countless factors. But with this help, you can cross the ROI on weatherization improvements off that list. 
Conor Harris, PhD, is the Outreach Supervisor for the Maravilla Foundation. Along with his outreach work, he is a poet, translator and motorcyclist. He is committed to ensuring that together as a community, we can provide comfortable and livable housing for low-income populations throughout Los Angeles County. To enroll your tenants, call (323) 869 4609, or email, [email protected]. You can learn more about the services on the Maravilla Foundation website, www.maravilla.org!  
To read more articles from the December 2021 Issue of the AOA Magazine, click here.