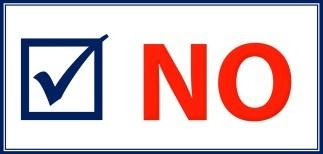 Dear friends, it may be beneficial to examine the Fifth Amendment of the United States Constitution:  "No person shall … be deprived of life, liberty or property … without due process of law … nor shall private property … be taken …for public use …without just compensation …"
Over the last 40 years, the United States Supreme Court and lower courts have consistently held that "oppressive" and "overreaching" municipal regulations which limit or otherwise restrict landlords' rights to charge rent may be unlawful, illegal and unconstitutional "TAKING' as defined by the Fifth Amendment.  So, an owner is entitled to a fair return on his investment.
It's true that the Governor has wide discretion under the "emergency declaration" provisions; however, whatever declaration is articulated by the Governor, it must be examined and reviewed with an evidentiary hearing every 30 days.
Tenants have lost their jobs or have been furloughed, notwithstanding the fact that unemployment will be approximately $600 per week for four months and then an additional $1,200 from the Federal Government.  Likewise, every tenant who has a pension/retirement plan may withdraw up to $100,000 without sanction or penalty.  AB 828 does not provide an evaluation of the tenant's ability to pay rent.
Unconstitutional Taking – Arbitrary 25% Rent Reduction
- Advertisers -
Historically, eviction judges have been able to reduce or revise rent where there's a finding that the premises or unit was not habitable.  Sometimes, there can be water damage or other problems which compromise the use of maybe a bedroom.
However, even when a unit is considered uninhabitable with a red tag and the tenant insists that he or she wants to remain in the unit, they may not be charged rent.  However, they have to pay the reasonable value of the use of the unit – otherwise, we have an equitable issue – UNJUST ENRICHMENT.
In many areas there are tenants who are wealthy.  They drive luxury motor vehicles and live in luxury apartments.  They might have been furloughed because they work for television, recording or maybe motion picture studios.  They have $1,000,000 in retirement and pension plans.  Technically, they're furloughed or not getting their paychecks; however … they're wealthy.
Under AB 828, allegedly, their rent would be arbitrarily reduced by a factor of 25% simply because the Coronavirus furloughed them?  An examination of this Bill is very frightening.  There are certain hearings that have to take place in front of a judge, wherein it will take hours of examination.  Does the tenant qualify? Does the owner otherwise qualify?  Is the owner exempt because he owns two units or less?  The most disturbing feature, setting aside the arbitrary reduction in rent by 25%, is if the tenant fails to obey either the stipulation or the settlement agreement and the owner applies for an entry of Judgment, is the owner is entitled to recover court costs and attorney fees?  Well, this is a tenant who has decided to steal away in the middle of the night and not pay his rent. Remember, in some areas, he's granted an automatic extension or postponement of rent for six months, and in other areas, it's one year!  
Eviction Courts Closed
The Judicial Council and the California Chief Justice have closed down the eviction courts for approximately 75 days.  Then, of course, if the emergency is terminated by the Governor, you cannot apply for an eviction outcome for another 90 days.  Simply stated, some owners are not going to see any rent for two years or longer, and then, under this deal, rent would be reduced by 25% and then they have to wait another year because the back rent is repaid in installments each month at a rate of 10% of the debt.  There is no rational, constitutional basis for the rent reduction – none!
Of course, in some areas, every tenant evicted gets an automatic lawyer under the Shriver Act – paid by the County and taxpayers.  Eviction records, under State law are automatically sealed.  So, a landlord has no access to court records in order to determine whether or not a person was "gaming the system."
Tenants Need Protections
Yes, tenants need protections, but postponing rent during the moratorium is legally insufficient.  It creates a hardship on the owner.  They say that eventually the rent will be repaid except it's predicted that 60% or more of these tenants who "game the system" will simply surrender their units in a year or longer, after living rent-free and never pay any rent.
Solution:  Rent Vouchers!
For those rent-burdened tenants, you need to provide rent vouchers.  I opposed AB 1506 when my neighbor, Richard Bloom, attacked Costa-Hawkins.  I didn't like all the provisions in AB 1482, and now … this is so terrible that I wonder which developers are going to build rental units in California.  Yes, I think AB 828 guarantees that those rental units will be built in Austin, Texas; New Mexico; Idaho; Arizona and Nevada.  [We will then see a real "HOUSING CRISIS".]
Michael Millman is an Attorney and a Mar Vista activist and can be reached at (310) 477-1201.