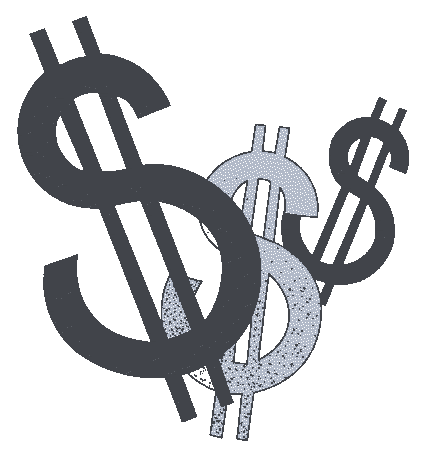 You can never be too ready. After a 6.4 earthquake in Ridgecrest this past Fourth of July and a 7.1 in the same region just two days later, Southern California residents understandably felt some tremor terror. Most of us were more concerned about what hadn't happened than what had — the U.S. Geological Survey says there's a 60% chance of a magnitude 6.7or higher quake in Los Angeles in the next 30 years, and a 77% chance it'll be a magnitude 7.0 or worse.
Naturally, we saw a lot of headlines about The Big One. My wife has always been our family's resident expert in natural disaster preparation, so our home was thankfully already stocked with canned soup, flashlights and first-aid kits. But in the days after that second Ridgecrest quake, thousands of Angelenos flocked to local stores to buy up safety supplies, because proper preparation saves lives.
The same applies to the structural integrity of buildings. In recent years, the Los Angeles Department of Building and Safety has issued ordinances demanding the strengthening of multilevel buildings with tuck-under parking (also called a "soft story"), buildings with multilevel wood frame construction and buildings built before 1978. This is because such structures have historically fared poorly in earthquakes, sustaining severe damage. 
The good news for building owners is that they can recover up to half of the cost of seismic retrofitting through something called the Seismic Retrofit Work Cost Recovery Program. I've talked to dozens of owners who had no idea they could recoup that much, so I felt the topic deserved some attention.
- Advertisers -
How it Works
If you own a building in L.A. that falls within the designated categories, you should have received an order to comply with the ordinance between May 2016 and November 2017. After receiving the order, you had two years to submit proof of a previous retrofit or future plans to retrofit (or demolish), three and a half years to obtain a permit to start construction (which expires if construction doesn't begin within six months) and seven years to complete construction. To see this information in a table, visit the Department of Building and Safety website (ladbs.org).
This is where the Seismic Retrofit Work Cost Recovery Program comes in. You can recover up to 50% of the total cost of retrofitting your building(s) by dividing that 50% equally among rent increases to all rental units, as long as you get the requisite application approved by the Housing and Community Investment Department (HCIDLA). 
The maximum rent increase is $38 per month for 10 years, but "the recovery period may be extended until the full approved amount is collected." The best property management companies don't charge an additional fee to oversee this process, and they'll be exceedingly familiar with the Cost Recovery Program — at my firm, we're currently overseeing the seismic retrofitting of 26 buildings.
If you recently completed the retrofitting process to one of your buildings and you're kicking yourself for not having known about the Cost Recovery Program, you might still qualify. Submit an application within 12 months of the work's completion.
Resident Communication
Retrofitting a building can significantly inconvenience tenants in ways like interfering with their parking while work is underway. Property managers and landlords may be able to solve this problem by renting parking at nearby facilities so as to minimize the interruption to tenants' daily lives and schedules.
I've stressed the importance of clear communication in the past, and this case is no different: Take care to notify all of your tenants well in advance of any construction, giving them a clear idea of how long the process will take (sometimes several months), and where they can park in the meantime. Maybe you can't perfectly eliminate the inconvenience of construction for them, but you can at least extend them the courtesy of conscientious communication. Make sure they know that you're improving the safety conditions of their homes.
Preparing your building for an earthquake by retrofitting it to code isn't just the right thing to do for your tenants' safety — it's also the law. Failure to comply within the given timetable puts owners at risk of prosecution, and, in the event of an earthquake, makes them liable for harm caused to tenants. If you prioritize your building's safety and recover up to half the cost by marginally raising rent to the approved level, both you and your tenants will have more peace of mind when the dust settles.
David Crown is the C.E.O. of Los Angeles Property Management Group, and has over twenty-five years of experience managing all types of income properties. A hands-on leader who has managed properties in 16 states, Mr. Crown has been asked to serve as an expert witness in property management matters, and currently serves on the Forbes Real Estate Council. He can be reached directly at (323)-433-5254.