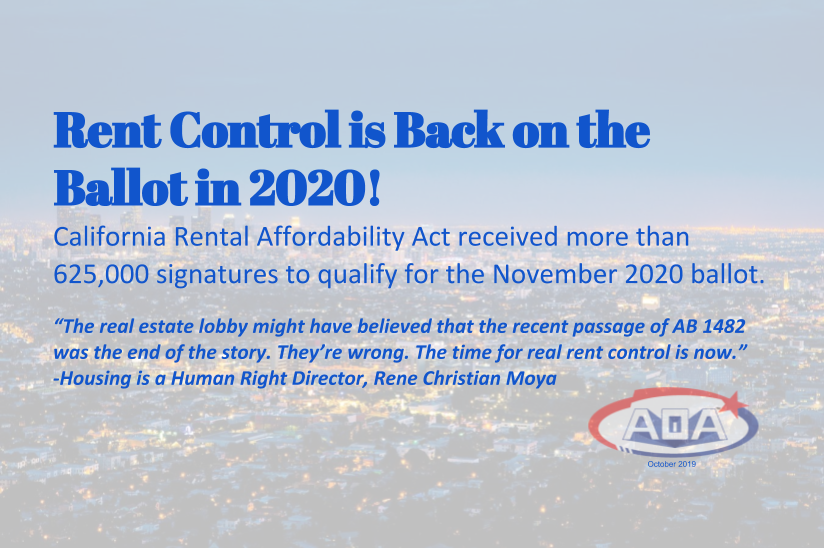 "The real estate lobby might have believed that the recent passage of AB 1482 was the end of the story. They're wrong. The time for real rent control is now." -Housing is a Human Right Director, Rene Christian Moya
Housing is a Human Right has announced that they collected more than 625,000 signatures to qualify the Rental Affordability Act on the November 2020 ballot. Housing is a Human Right is a division of the AIDS Healthcare Foundation, which donated $20 million last year for Prop 10 (to repeal Costa-Hawkins). Even though the California voters defeated Prop 10 with 59% of the votes, it is resurfacing 2 years later.
Housing Providers, California progressives are after even more of your property rights…the fight is only getting started.
- Advertisers -