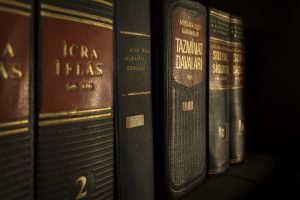 - Advertisers -
RESIDENT MANAGERS:  SUMMARY OF CALIFORNIA WAGE, HOUR AND RENT LAWS FOR 2022
for owners and management companies who employ less than 26 total employees. (Effective January 1, 2022)
DALE S. ALBERSTONE, ESQ.
ALBERSTONE & ALBERSTONE
269 S. Beverly Drive, Suite 1670, Beverly Hills, CA 90212
Telephone: (310) 277-7300
1. General Rules: 
The California minimum wage for a resident manager is $14.00/hour for each hour worked during 2022.  

California Overtime:  Overtime of 1½ times hourly rate (i.e., $21.00/hour) must be paid if the manager works more than 8 hours per day, 40 hours  per week, or more than 6 consecutive days in a row.

If the Manager is

not required to live at the property

of an

under

16-unit building, but the Manager chooses to live there, then any amount of

rent

may be charged.

If the Manager

is required by the employer to live at the property

as a condition of employment, then regardless of the number of units, the

maximum

monthly

rent

the Manager may be charged is $790.67 for a single Manager and $1,169.59 for a couple.  There is no

minimum

amount of rent that must be charged.

If no rent is charged, then the free rent may be credited against the Manager's wages by up to 2/3 the ordinary rental value of the unit, but the credit is capped at $790.67 (1 Manager) or $1,169.59 (couple) per month.  Important:  this credit

only

applies if a

written

employment contract provides for it.

Resident Managers are employees, not independent contractors, of the owner or management company.

Under California law, the only responsibility of the person living on site in a 16-or-more unit building is to "have charge of the apartment house." West Hollywood has different requirements.  Speak with an attorney about them.
2. Qualifications to General Rules: 
A. Under 16 Units:  If less than 16 units and the Manager is not required to live at the property, then Manager can be charged any rent, even if greater than $$790.67 (1 Manager) or $1,169.59 (couple).  But the $14.00/hr. minimum wage must be paid to Manager without offset if full rent is charged.  If no rent is charged, a dollar-for-dollar wage credit is allowed as payment of the minimum wage up to $790.67 or $1,169.59 (but not exceeding 2/3 the unit's value) for every dollar the rent is reduced.  This dollar-for-dollar wage reduction only applies if a written employment contract provides for this.
B. 16 Units or More:
(a) Exception to WAGE Payments:  In lieu of paying the full minimum wage, Manager's wages may be credited by the lesser of (A) 2/3 the unit's rental value, and (B) $790.67 per month for one Manager and $1,169.59 per month for a couple if no rent is paid.  Thus, if no rent is charged, for each such dollar of the rent reduction, wages may be credited by one dollar up to $790.67 (for 1 Manager) or $1,169.59 (a couple) even though the apartment might be worth significantly more.  This exception only applies if the Manager signs an agreement which provides for the offset.
(b)  Exception to Maximum RENT "Check Exchange": If the Manager is required to live on site, then Manager's rent may be up to 2/3 the fair market rental value of the unit (w/o regard to $790.67 and $1,169.59 limitations) provided that separate checks are "exchanged" for the Manager's payment of rent and employer's payment of wages.  Thus, the employer must pay Manager the full minimum wage ($14.00 per hour) for all hours worked and the Manager must pay the employer rent in an amount not exceeding 2/3 the fair market rental value by separate checks.
C. Cities With Higher Minimum Wages:  If the apartment is located in a city with a local minimum wage higher than the California minimum wage, then the employer must compensate the Manager based on the higher rates.  Example:  The minimum wage in Los Angeles and Santa Monica is presently $15.00/hr.  
3. California Sick Leave:  Must provide a minimum of 3 days or 24 hours (48 hours in Los Angeles; 40 hrs. in Santa Monica) of paid sick leave per year, but more days if the written agreement is not properly prepared. 
4. Cell Phones: Must reimburse Manager the reasonable amount for the business use portion if a personal cell phone is required by the employer. No reimbursement of cell phone is necessary if not required.
5. Penalties for Non-Compliance: 
Liquidated damages can be awarded to the Manager which then double the unpaid minimum wage for the past 3 years, plus Manager's attorney fees, court costs, statutory interest, among others!  Total civil exposure of $100,000 to $200,000 or more.  Also, violation of wage laws can be a misdemeanor with $1,000 fine and/or 6 months imprisonment.
6. Recommendations:
A. Sign a Contract:  No rent reduction credit to the minimum wages owed is allowed unless the Manager voluntarily signs a written agreement which provides for such a credit!
B. Update all Contracts:  Review and update all contracts to be consistent with all 2022 California laws and the applicable City ordinances.
C. Management Certification:  Require the Manager to record all hours worked (as well as total monthly hours) and to sign, certify and deliver such report to the employer every month.
D. Keep Good Records:  Keep accurate records of all matters concerning hiring, hours worked, firing of managers and monthly rent paid.
E. Posting:  Post the various wage orders and sick leave notifications on the premises as required by California law and local municipalities.  
NOTE: (A) This Summary is a general discussion of only California law and only for employers with less than 26 total employees.  (B) Laws of other governmental authorities may modify, limit, or reject California law.  (C) For purposes of this Summary, the word "Manager" includes any responsible type of person who lives on site in the apartment building.  (D) Many aspects of this Summary might not apply to the reader's particular situation, so it is best to confer with a very experienced attorney in the field to avoid liability. (E) For a fuller discussion of these laws and their various exceptions and qualifications, please call or write to Mr. Alberstone.              
Read more articles from the January 2022 edition of the AOA Magazine