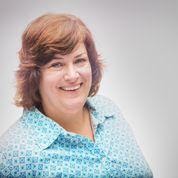 What Are the Landlord's Responsibilities?
Before we talk specifics, let's cover when and how a security deposit refund should be handled. 
The landlord has 21 (calendar) days from the day the keys are handed back by the tenant to mail the Security Deposit Refund letter (AOA Form 133). If the expenses total more than $125, you must include copies of all receipts. Mail the letter (and refund check if money is due) via certified mail to the forwarding address given to you by the tenant. If the tenant did not provide a forwarding address, mail it to their last known address (your property). If it is returned, keep the unopened letter in your files in the event the former tenant comes looking or you have to go to court. 
What Can I Deduct?
The security deposit refund is one of the prickliest issues in a tenant/landlord relationship. The tenant is moving out and has likely already spent the money they anticipate getting back from their security deposit. The landlord wants to recoup as much as possible as they prep their rental for the next tenant. There are four basic categories of expenses that can be deducted from the security deposit:
- Advertisers -
Unpaid rent 

Cleaning – to return unit to same state as before tenant moved in – (before and after photos are important to prove this)

Repair of damage other than normal wear and tear (more on this later) – again photos are important 

Restoring or replacing items specifically mentioned in the lease, for example keys, remotes, furniture, etc. 
Can I Charge My Tenants for Cleaning and Painting? 
Deducting from the security deposit for carpet cleaning and painting depends on how long the tenant occupied the premises and in what condition the walls and carpet were left. Below is information that is listed by the California Department of Consumer Affairs regarding deductions on these specific items. 
Carpets and Drapes – "Useful Life" Rule
"A landlord cannot routinely charge each tenant for cleaning carpets, drapes, walls, or windows in order to prepare the rental unit for the next tenancy. Also, "normal wear and tear" to carpets, drapes and other furnishings cannot be charged against a tenant's security deposit. Normal wear and tear includes simple wearing down of carpet and drapes because of normal use or aging, and includes moderate dirt or spotting. In contrast, large rips or indelible stains justify a deduction from the tenant's security deposit for repairing the carpet or drapes, or replacing them if that is reasonably necessary.
One common method of calculating the deduction for replacement prorates the total cost of replacement so that the tenant pays only for the remaining useful life of the item that the tenant has damaged or destroyed. For example, suppose a tenant has damaged beyond repair an eight-year-old carpet that had a life expectancy of ten years, and that a replacement carpet of similar quality would cost $1,000. The landlord could properly charge only $200 for the two years' worth of life (use) that would have remained if the tenant had not damaged the carpet.
Repainting Walls 
One approach for determining the amount that the landlord can deduct from the tenant's security deposit for repainting – (when repainting is necessary), is based on the length of the tenant's stay in the rental unit. This approach (listed below) assumes that interior paint has a two-year life. (Some landlords assume that interior paint has a life of three years or more.)
[Editor's Note:  The two-year approach below is based on the California Department of Consumer Affairs. The law is unclear on this and unfortunately, not cut and dry. Some professionals state that a three-year expected life span for flat paint is not unreasonable in most rental tenancies. Others claim that a high-gloss paint has a life span of "several" years. Only a judge in Small Claims court, however, can make the call on specific cases of higher deductions if disputed.]  (Some AOA advisors believe that using a four-year life span is not considered unreasonable when it comes to calculating painting deductions.)
Length of Stay             Deduction for Repainting
Less than 6 months       Full cost
6 months to 1 year        Two-thirds of cost
1 year to 2 years           One-third of cost
2 or more years             No charge

Using this approach, if the tenant lived in the rental unit for two years or more, the tenant could not be charged for any repainting costs, no matter how dirty the walls were.  
Other Damage to Walls
Generally, minor marks or nicks in walls are the landlord's responsibility as normal wear and tear (for example, worn paint caused by a sofa against the wall). Therefore, the tenant should not be charged for such marks or nicks. 
However, a large number of holes in the walls or ceiling that require filling with plaster, or that otherwise require patching and repainting, could justify withholding the cost of repainting from the tenant's security deposit. In this situation, deducting for painting would be more likely to be proper if the rental unit had been painted recently, and less likely to be proper if the rental unit needed repainting anyway. Generally, large marks or paint gouges are the tenant's responsibility. 
Remember: These suggestions are not hard and fast rules. Rather, they are offered to help tenants and landlords avoid, understand, and resolve security deposit disputes. Overreaching by one party only invites the other party to take a hard line. Disputes that reach this level often become unresolvable by the parties and wind up in court.
Cleaning and Other Repairs
Cleaning and removing trash are also common points of confusion when it comes to returning the security deposit. To be clear, you can charge a tenant to return your unit to the same condition it was in when they took possession. Other repairs like replacing broken windows, torn screens, damaged cabinets and drawers are allowed. As discussed already, be sure to take plenty of photos to show the damage and after to show that the work was done.
Do I Have to Pay Interest on the Security Deposit?
In most California cities, you are not required to pay interest on security deposits. However, if your property is in one of the nine cities listed below, you must pay interest on the security deposit once a year and at the end of the tenancy. The interest rates adjust annually, so be sure to check with your local rent control board or city government. Here is a list of cities and their requirements regarding security deposits that are held over one year:
| | | |
| --- | --- | --- |
| City | Interest Payments Due | Interest Bearing Account |
|   |   |   |
| Berkeley | In December of each year | Not required |
| East Palo Alto | In December of each year | Required -insured by FSLIC or FDIC |
| Hayward | On move-in anniversary date | Not required |
| Los Angeles | Once a year  | Not required |
| San Francisco | On move-in anniversary date | Not required |
| Santa Cruz | On move-in anniversary date | Not required |
| Santa Monica | By October 1st each year | Required -insured by FSLIC or FDIC |
| Watsonville | On January 1 each year | Not required |
| West Hollywood | In Jan or Feb each year | Not required |
Penalties – Some cities, Berkeley and Hayward for example, have set penalties for the landlord's non-compliance to the rule of paying interest. 
Interest Bearing Accounts – East Palo Alto and Santa Monica require that you keep all security deposits in a separate interest-bearing account and also require that the account be insured. Please be sure to check with your city for exact pay-out requirements.

What if Repairs Won't Be Completed in 21 Days?
Sometimes it's just not possible to get all the repairs done and obtain final invoices from all your vendors. In that case, you still need to send a letter within the 21-day period. Include all the receipts you have and a "good faith" estimate for any expenses still pending. Do your best to have a written estimate from a contractor that you can include to support this. Once the work is complete, you have 14 days to provide a final security deposit letter with any adjustment necessary from the original letter. As with the first letter, be sure to send this letter certified mail so you have a record of your tenant receiving the notice.
Still Have Questions?
That's why we are here!  Members may call AOA and ask to speak with one of our advisors. We will be happy to assist in your specific situation with determining what is allowable and what is your responsibility. Just be sure to get those letters in the mail before the 21-day limit expires. Failure to do so can result in a judge ordering you to return the security deposit plus a fine of up to two times the amount of your security deposit. 
This article is a general guide and has no legal representation. It is suggested that you contact an attorney for legal advice should the need present itself. 
Melody Scott is an AOA advisor in our Van Nuys office. She and her husband have managed family-owned residential properties for over 25 years in different parts of California.  She also works with a homeowners' association and oversees a manager caring for a property too far away to manage herself. Melody has been very active in her local community and was recently selected to the Tournament of Roses committee.