The tenant screening landscape post-COVID has changed. Are there any adjustments that you need to make to be able to continue to find the best applicant for your rental property? Because state and local eviction moratoriums and tenant protection laws made it relatively easy to game the system, the number of bad rental candidates has increased significantly.
A recent study shows that one-in-eight rental applications contain some form of fraud. Pay stubs and bank statements are the most common items that applicants falsify.
AOA does have a pay stub and bank statement document screening tool that you can utilize within your AOA Member Portal. This tool identifies fraudulent documents. Would you rather take a tenant with fraudulent documents or catch it on the front end? An ounce of prevention is worth a pound of cure.
Since there is an elevated amount of risk in the tenant selection process, it is important to mitigate those risks with the right systems needed to find good tenants. Did you know that every AOA member that uses AOA Tenant Screening has access to our special report that takes you step-by-step through the tenant screening process? You can find this special report under the "Free Gifts" tab inside your member portal.
Take Action!
Read the special report and make sure you have all of your ducks in a row. Additionally, there is a very practical article by Jim Straub in a past issue of the AOA Magazine that shares a few good questions to ask along with some other tenant screening tips. You can find that article by navigating to AOAUSA.com, and then typing Jim Straub in the search bar. The search bar is located at the very top of the navigation bar, next to the red "Join" button at AOAUSA.com.
- Advertisers -
One secret to tenant screening success: Prepare before the need to fill a vacancy arises! As you know, being prepared for action will increase your chances of success in any area of life.
Need to Adjust Your Rental Criteria?
AOA's Qualification Criteria List, AOA Form 100Q is a great place to start to make sure you have the right set of qualifications. Among "Applicant Requirements", there is a criterion for the applicant's income to be X times rent. This also can be calculated as a ratio. This rent-to-income ratio is used to calculate how much rent a prospective tenant can afford. A conservative R-to-I will set both you and your new tenant up for success because they will be renting within their means.
Key Metric: Rent-to-Income Ratio
Your applicant's gross income should be equal to or greater than three times the rent, or approximately a 30% rent-to-income ratio. Simply multiply the rent amount by three to see the amount that your next tenant will need to make on a monthly basis to be able to live in your rental unit.
$2,500 Rent Example:
$2,500 X 3 = Required Gross Income of $7,500
Hack: Customize Your Grade-based Credit Score Criteria
Another criterion that you can set is the grade that is generated from the AOA Credit Reports. The ABC Grade Report comes free with every AOA Full Credit Report. This grade-based credit score takes into account many of the key figures from the full credit report. The great thing about it is that you can customize the criteria within your membership portal. When you hover over the profile icon on the top right portion of your account, you will find the "Rental Criteria" tab.
A Whole New World!
Your applicants can submit AOA's rental application with an e-signature when using AOA Digital Property Management Software. Unlike the standard online form, you can customize the form offered through AOA Digital. Even better, when you receive an online application, with the click of a button, that information can be sent securely to your AOA Member Portal for tenant screening.
Additionally, you can link this signable online application to a button on your website. AOA members receive for FREE the first six months of their subscription to this online property management service. Subscribe or set up a demo of AOA's property management software by visiting https://digital.aoausa.com.
Comprehensive Tenant Screening 
After using AOA's comprehensive tenant screening reports, many members have been disappointed by the quality of the reports that are integrated with the online platforms where housing providers commonly post vacancies. Specifically, AOA's 3-in-1 Criminal Report includes a social security trace that gives you information that you just won't get with most other services. Due diligence can be performed much faster when you have a previous address history list to work with. Seeing the list of other names that used that social security number can be enlightening to say the least.
Dirty Secret
The dirty secret about criminal and eviction reports is that they all miss some records – some miss more records than others. AOA's DoubleWhammy Eviction Search includes TWO (2) entirely different eviction reports from two entirely different data providers – thus it is a "Double" eviction report. Additionally, one of the eviction reports includes civil judgements! These days, civil judgements can give you a tremendous amount of insight into your applicant. Don't sacrifice the information needed to make a good decision because it's convenient for the tenant to share a credit report with you.
Upcoming Tenant Screening Live Stream
Don't miss the May 28th Live Stream that will cover aspects of the tenant screening process. You can register for this event by visiting AOAUSA.com and clicking on the events tab.
Advocate for Your Tenant Screening Rights!
Please don't forget to spam all of your local officials concerning the proposed background screening bans. You can find that letter on the AOA Political Action page: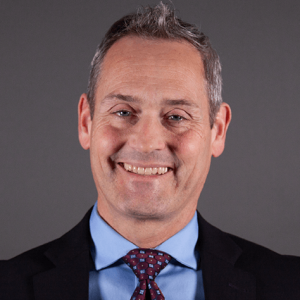 Jeff Faller- AOA President
Jeff Faller is President of AOA.  As the son of AOA's founder, Jeff carries on the commitment to help protect the rights of apartment owners throughout California and to assist you in becoming as successful as possible in all that you do.
More articles from the May Issue of the AOA Magazine