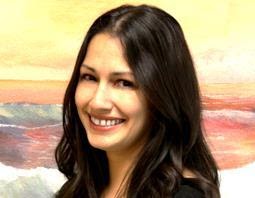 An AOA member called our office to gain some guidance – she is a "mom-and-pop" landlord.   She asked me if she would be able to sell her eight-unit Hollywood building while currently being sued by a past tenant – a past tenant who lived rent-free on her property for over three years!  A property where the rents were under $1,000 a month and had never been raised.
Why this landlord was being sued?  Accused of being a slumlord? Was she discriminating? What could it be?   Here is her story.
The Eviction
I was told that the eviction of this previous tenant was granted several months ago in January 2020 (pre-pandemic); however, by way of a faulty system, the tenant didn't get the Sheriff's lockout in a timely matter and the next thing you know, Coronavirus hits and the moratorium prevented a continuance of the eviction.  
The tenant stayed in the residence occupying the unit for an additional seven months!  No rent was ever paid.  On top of that, I also learned that no rent was paid three years prior to the eviction being filed.  This elderly landlord is now being sued by that non-rent paying tenant for $5 million dollars!  
- Advertisers -
The Lawsuit
The tenant is suing the landlord for personal injury. He is claiming that he fell because of a pothole in the driveway.  Note that the judgment hit AFTER he was finally removed from the property.  Seems like this deadbeat tenant wants more and is simply out for revenge for being evicted.
Just Another Horror Story
Working at the Apartment Owners Association for the past 10 years I know this should not be a surprise or shock to me, but it was. I have heard so many horror stories and they do not get any easier to digest.  How can this be legal – a tenant living in the heart of Hollywood, California rent-free for 36 months?  It's almost unbelievable, but I can't make this stuff up.  
The landlord is not well physically and she now requires assistance from her family to help her manage her building. This building is an investment that she worked for her whole life and she's been in the same location for 40 years providing housing.  This is her repayment? 
Yes, I know there are two sides to every story, but THREE YEARS RENT FREE?  And now the tenant is suing HER for $5 MILLION?  The tenant has and is obviously continuing to try and take advantage of this landlord.  
We are doing all we can to guide and help her out of this mess.  With all of her heartaches and efforts over the years as a landlord, she deserves a happy ending and we won't quit until we've done all we can to help her achieve it.  
AOA is Here to Help!
That's what the Apartment Owners Association is here to do.  We want to see good landlords providing housing to good tenants. We want to see the politicians staying out of our rental businesses.  We want to assist you in becoming as successful as possible and support you in making your business of providing housing for others more profitable, easier and more enjoyable.
This issue is much bigger than the tenant suing the landlord.  It's an issue of right vs. wrong; moral vs. immoral; honesty vs. dishonesty and hard work vs. laziness. It's an issue that something is definitely wrong with laws that allow the stealing of property rights from rental property owners. I can go on and on, but I think I've made my point. 
If this story made your heart break like it did mine, all I ask is to for you to please stay connected to your rights as property owners.  Attend AOA's seminars!  Vote against unfair propositions and donate what you can to help protect your industry! Stay educated!  As a member of AOA, you can call us with any questions or concerns that you have regarding your properties.  
Sarah Rojas, a 10-year employee of the Apartment Owners Association of CA, Inc. (AOA), has now joined AOA's Commercial Brokerage Division. She has enjoyed her position as the Administrative Assistant / Transaction Coordinator at AOA and now, as a Real Estate licensee, is prepared and happy to answer any questions or concerns related to your income property.
Her expertise and knowledge of Real Estate transactions and attention to detail, has played a major role in accommodating the successful closing of several properties. Throughout her years at AOA, the Commercial Brokerage Division has trusted her with transactions ranging from single family homes and duplexes to buildings consisting of 100+ units. She understands the different needs of each transaction and is knowledgeable and aware of the necessary disclosures needed to facilitate smooth transactions.
Sarah maintains a strong effort to stay current with the ever-changing and new laws to provide the best service possible to all involved parties of each transaction.  For more information, contact Sarah at (818) 988-9200 or email [email protected].