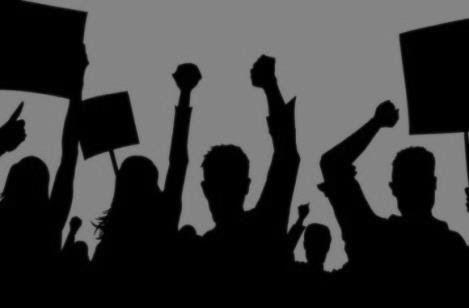 There's a state-wide tenant organization called "Tenants Together" and they're at it again.  One of their beliefs is that housing is a human right, not a commodity and they have a genuine dislike coupled with misplaced anger for all landlords.
All landlords like you who worked six days a week – sometimes having two jobs to enable you to afford to purchase and supply housing for them.  Landlords like you who gave up "luxuries" (such as going to the movies or buying Starbucks every day) so that you could have a comfortable nest egg upon retirement or perhaps plans to leave your children with future security.  All landlords like you who are already burdened with government interference like rent controls, additional fees for inspections and registration of your units.
Landlords like you who are subject to limited rent increases and forced housing regulations to accept Section 8 tenants.  All landlords like you who go without rent for months then have to pay eviction fees for those tenants electing to "squat" in your units – some of which then purposely cause intentional damage to your units on their way out.  All landlords like you who have been recently forced to allow tenants to live in their buildings "rent-free" for the next six to twelve months – also being told you must allow additional people and pets to move into your units during this pandemic.  You, who have no recourse, no matter what your rental agreement states, and you, who will then have to pay the increased utility bills.  
Landlords like you who get those dreaded phone calls at 2:00 a.m. and no … it's not Jake from State Farm. Yes, all landlords like you who purchased those buildings – depending on those rents to pay the mortgage so that "they" may have a place to live.
But … now, they want more.  It seems they want rent "cancelled".  They're asking Governor Newsom to cancel rent for the duration of the coronavirus pandemic – claiming an eviction moratorium is just not enough.  They want a "debt-free future".  Yeah, well … who doesn't?
- Advertisers -
Their Plans
This is an email they sent to tenants: "It's been weeks since rent was due this month and there's still no sign that Governor Newsom is taking the demands of California tenants seriously. While it's good news that the state Judicial Council, which governs the courts statewide, passed a ruling last week to truly halt evictions from moving forward through the crisis, tenants are still on the hook for back rent, and many are still receiving eviction notices from landlords. In this time of fear and uncertainty, we need bold leadership to protect our communities and Governor Newsom is falling short".
Statewide Rent Strike May 1st/June 1st
: If the Governor fails to cancel rent for those affected by the Coronavirus, they are preparing to call for a statewide rent strike May 1st or June 1st. 
Their Recommendations to Tenants
"If you receive an eviction notice, don't leave!

You are protected by the state Judicial Council's eviction moratorium and will have time to get legal advice and respond 90 days after the Governor's State of Emergency related to Coronavirus expires".

(Hopefully, not for long, folks; the Judicial Council is being sued.)
"If your landlord pressures you to sign a repayment plan or new contract, don't rush to sign it!

Because evictions are currently paused from going forward, you have time to consider terms of an agreement".
Rent Vouchers – A Solution for Tenants
Why is this group so angry with landlords?  Why would they want to punish and steal from the very people in our state who are supplying them with housing?  Are they not biting the hand that houses them?  Doesn't it make more sense for them to redirect their anger and put their efforts into "demanding" government-issued rent vouchers as a solution instead of attacking the housing providers?  
It seems the group "Tenants Together" needs to GET IT together.  
Emergency Rent Assistance Program
It was reported that an urgent plan that would give Los Angeles County renters hit hard by the economic toll of the coronavirus pandemic $1,000 per month for three months was approved unanimously by the Board of Supervisors on Tuesday, April 14th.
Under this Emergency Rent Assistance Program, the county will leverage its allotment of federal stimulus money, coupled with private funding, to provide rent aid to households particularly hit hard by job losses and furloughs. Officials said that the money would not need to be paid back. 
So, understand that Los Angeles County is providing rental assistance to renters.  But … the checks are being sent directly to the tenants instead of the landlords.  We'll see if you actually get the money that was intended for you … but I wouldn't recommend holding your breath.  
Unscrupulous Tenant Attorneys
Like that's not enough …now, we have tenant attorneys putting out "Step-by-Step Guides" on how they your renters can stay housed without paying rent well into 2021 due to the coronavirus pandemic. 
They are informing tenants that even when rental property owners can legally evict for nonpayment of rent, they cannot get an eviction lawsuit started until September 2020 at the earliest (assuming the State of Emergency ended in May 2020).  
Court cases are prioritized and criminal cases will be set before civil cases, (an eviction case is a civil case) so that will give them even more time to live "rent-free".   The tenant attorneys' next piece of advice – Be sure to ask for a jury trial because it will be harder to put a jury together as people will still be afraid to gather in large groups, thereby delaying the eviction even further.
These attorneys' are recommending to tenants that when the time finally comes to go to trial, don't go to the trial and be sure to move out before there is a judgement against you.  This will solve two issues:  If you move out while the eviction lawsuit is still pending, the landlord cannot continue with the lawsuit as an eviction and … the eviction record will remain sealed and will not be put on your record.  (Even a "good" tenant might be tempted to get away without paying a year's worth of rent, don't you think?)
And the "good news for tenants" from these unscrupulous attorneys … on the next rental application, if the question only asks if you were "evicted" and you moved out before an eviction judgment, you can likely honestly say "no.  
Despicable.
There's More
L.A. City Councilman Mike Bonin has been described as "exploitative" and "predatory" with his proposal to buy distressed properties as a result of this crisis.  He intends on putting in a proposal that asks the city to look at the federal bailout or stimulus funds and use some of that to buy the distressed properties that are going to be on the market at cheaper prices after this crisis is over.   So yes, the very laws that have been passed to assure that landlords fail will be used so the City can buy up properties to "help solve the homeless problem." I've heard it said to "buy when there's blood in the streets," and more and more it seems that the laws that are passed against landlords are drawing that blood.  
This, my friends, piled on top of the everyday, somewhat expected hassles of managing a rental property, is what housing providers are putting up with and it just keeps getting worse and worse.  To own rental property in California is much more burdensome than ever before – there's always some group, some attorney or some politician reaching into YOUR pockets. Your investments are in California's invisible quicksand and they sink just a little bit deeper with each new rental law that passes.  
But, There IS Hope
AOA is currently looking into filing a lawsuit on behalf of all landlords to help stop all of this nonsense. If you want to stand up and fight for your rights with us, we need your financial help.  Please send your donations, whatever you can, made payable to the AOA Political Action Committee to 6445 Sepulveda Blvd., Suite 300, Van Nuys, CA, 91411.  You can also make a donation online at www.aoausa.com/pac.   It will be greatly appreciated.
Patricia Harris is Senior Editor of the Apartment Owners Association magazine.