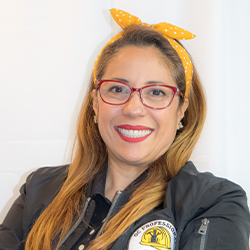 Jennifer Barragan, CAPS – Owner – OC Professional Maintenance Team
"Annual Inspections and Move-Out Inspections"
3:00 PM – Area B
Jennifer Barragan, CAPS, owner of OC Professional Maintenance Team. Jennifer is a professional general contractor with many years of experience under her tool belt. She started her career in real estate in 1995 as a property supervisor for numerous residential homes, apartment communities, homeowner associations, and commercial properties. She has become well-rounded in all aspects of running a successful business by learning all the ins and outs at a corporate level, from maintenance to management.
Topics will include:
How to best manage your maintenance work order requests
Annual Inspections (Do's and Don'ts) – how to protect your investment
New strategies designed for today's market
You could win a 5-Day Cruise Certificate* for two at this seminar!
*Port fees, registration and taxes not included