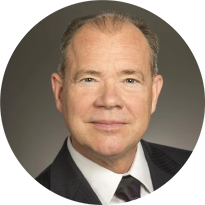 Jon Coupal, Esq. – President – Howard Jarvis Taxpayers Association
"Challenges and Opportunities for California Property Owners"
1:00 PM – Area B
Jon Coupal, Esq., President of Howard Jarvis Taxpayers Association. Howard Jarvis was author of Proposition 13 and HJTA's name is synonymous with tax relief and the uncompromising defense of the California homeowner. Mr. Coupal served as Director of Legal Affairs for HJTA, overseeing the organization's litigation and lobbying efforts. He is a recognized expert in California fiscal affairs and has argued numerous tax cases before the courts.
Topics will include:
California's hostile environment for taxpayers – (Challenge)
Repeal the Death Tax – (Opportunity)
Taxpayer Protections – closing Prop. 13 loopholes and giving voters transparency in ballot measures (Opportunity)
You could win a 5-Day Cruise Certificate* for two at this seminar!
*Port fees, registration and taxes not included