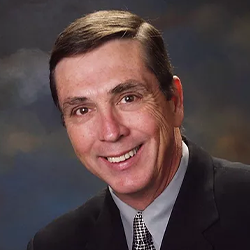 Larry Oxenham – Asset Protection Expert
"Bullet-Proof Your Assets: How to Become Invincible to Lawsuits & Save Thousands in Taxes"
4:30 PM – Area A
Larry Oxenham is one of America's top asset protection experts, having helped thousands of professionals achieve financial peace of mind by teaching them how to structure their assets for lawsuit protection and tax reduction properly.
He has authored and co-authored several articles and books on the subject, including the book, Protect Your Assets. His career has been credited with helping thousands of people save millions of dollars. Larry Oxenham is a nationally recognized speaker who has trained thousands of professionals at hundreds of conventions, conferences, and seminars across the country.
Topics will include:
How to protect 100% of your professional and personal assets from lawsuits
How to protect your business, property, and personal assets in the event of a judgment in excess of liability insurance or an exclusion in a policy Five strategies to reduce income taxes by up to 25% each year
How to eliminate the capital gains tax on the sale of a business, real estate, stocks, or other assets Tools you can use to pass assets to heirs tax-free
You could win an Apple Watch or 5-Day Cruise Certificate* for two at this seminar!
*Port fees, registration and taxes not included