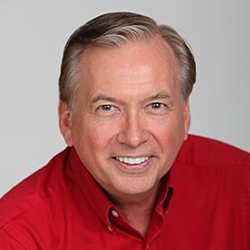 Lou Brown – Real Estate Expert
"New Cash Flow Strategies for Landlords"
1:15 PM – Area B
Lou Brown is a real estate investor and founding president of the National Real Estate Investors Association. Quoted as an expert by many publications and authors, "Lou" draws from a wide and varied background as a real estate investor, having been buying property since 1976. He's invested in single-family homes, apartments, hotels, developed subdivisions, and built and renovated homes and apartments. Each of these experiences has given him a proving ground for the most cutting-edge concepts in real estate today.
Topics will include:
How to sell properties with lightning-fast speed
How to get top dollar for your properties
Revolutionary new strategies designed for today's market
You could win a 5-Day Cruise Certificate* for two at this seminar!
*Port fees, registration and taxes not included