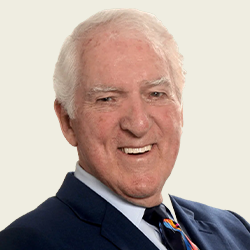 Ted Thomas – Tax Specialist
"How to Buy Real Estate in L.A. County for 60% to 80% Below the Tax Assessed Value"
11:00 AM – Area B
Ted Thomas is America's Tax Lien Certificate and Tax Deed Authority. Since 1989 Ted has been teaching and guiding newcomers and serious-minded investors how to make money with tax-defaulted property. Ted is the go-to guy when people want to discover how to invest in secure government certificates and how to purchase properties for 10¢, 20¢, and 30¢ on the dollar.
Topics will include:
Protect 100% of your professional and personal assets from lawsuits
Eliminate capital gains tax on the sale of real estate or other assets
Five strategies to reduce income taxes by up to 25% each year
You could win a 5-Day Cruise Certificate* for two at this seminar!
*Port fees, registration and taxes not included