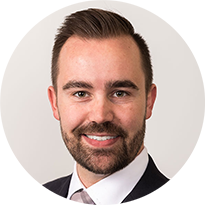 Tony Watson – Real Estate Investor Tax Specialist
Investment Protection Secrets for Landlords and Other Wealth Retention Tax Tips
9:00 AM – Area A
Tony Watson is a Real Estate Investor and Tax Specialist with Robert Hall and Associates, He holds a federal license as an Enrolled Agent tax practitioner and personally manages clients with over $350 million dollars in real estate holdings. Aside from his full-time position at Robert Hall & Associates, he is an active real estate investor.
Topics will include:
Entity Selection: LLC, C Corp, S Corp – Tax implications of each
Is incorporating right for me?
How do I pay myself a reasonable salary?
Can I rent black my in-home office to myself?
Can I incorporate in a different state to save money?
The difference between an LLC, a trust, & an insurance policy
Changes in the tax code for 2022-2023
You could win a 5-Day Cruise Certificate* for two at this seminar!
*Port fees, registration and taxes not included