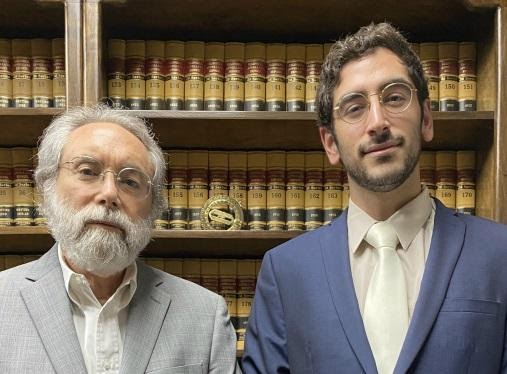 This November, radical rent control will appear on the ballot for Burbank voters. "Initiative RC," also known as the "2020 Burbank Just Cause Eviction and Rent Regulation Measure," implements its explicit policy of "regulating … to the maximum extent permitted." It is apparent that the passage of the proposed initiative will have an immediate and irreparable impact upon the City of Burbank involving numerous aspects.
What is Initiative RC?
- Advertisers -
Initiative RC contains price controls, relocation fees, eviction regulations, a new tax, a rulemaking commission, mandatory arbitrations, statutory rights of action, and vacancy control. Below, we have compiled a non-exhaustive list of its provisions. The specifics of the proposed initiative include the following: 
A rent commission will be established with mostly tenant-oriented members. This commission will exist independently and not be subject to the oversight of the City Manager, City Attorney nor the City Council. The five-member Landlord Tenant Commission must contain at least two tenants, at least one below-median rent tenant, but no more than two landlords, and no more than one free-market housing provider. 

Landlords will be forced to fund the commission and pay a rental housing fee from $100 to $225 per unit (a budget of over $5,000,000 per year). The city must advance the first year. Any rents that had been increased since September 30, 2019 (base rent), will have to be rolled back to the rents as of that date. 

Rents can only increase annually limited by the Consumer Price Index (which is presently less than one percent). Although California landlords have a constitutional right to a "fair return," Initiative RC creates a presumption that the landlord earned a fair return in 2018. This so-called "maintenance of net operating income (MNOI) standard" makes the improbable assumption that the landlord owned the building free and clear in 2018. 
How Would it Affect You?
The limited rent increases allowed will not be able to sustain the expenses, property tax increases, utility charges, maintenance, fees and other related charges to operate the properties. 

The Landlord-Tenant Commission will be able to intervene in disputes or litigation between the landlord and tenant using its own attorneys which are funded from the budget already contributed by landlords. 

Adverse findings by the commission will be binding on landlords, including reduction in rent, fines, and other mandates to the owners. Upon a tenant's petition, a hearing officer will determine whether the tenant's rent should be decreased, due to a "decrease in housing services, or maintenance, or deterioration of a rental unit beyond ordinary wear and tear." This hearing is essentially a mandatory, public, binding arbitration.

There would be stiff relocation amounts (up to $20,050) imposed upon landlords who wish to obtain possession of a unit to rehab or move in manager, relatives or family. After substantial rehabilitation of a unit, the tenant would have the right to move back in at the previous rental rate. 

The commission will have unchallenged broad powers and authority to issue rules and regulations to further the purpose of the measure. As noted, a Landlord-Tenant Commission will be empowered to promulgate regulations, hire staff, retain attorneys, impose civil penalties, adjust the "Residential Housing Fee" imposed on landlords, intervene in landlord-tenant lawsuits, and sue landlords on behalf of non-consenting tenants. 

Property Managers must post information in multiple languages on all regulated buildings. 

The thirty-six page initiative will grant the power to the commission to regulate just cause and allowed evictions. Without exhausting administrative remedies, tenants may sue landlords for any violation of Initiative RC, and recover actual damages, attorney fees, and maybe even treble damages. 

This initiative "just cause" regulations would apply to rented single family houses, condominiums, and post-1995 construction (however, Prop 21 now pending on the ballot, if passed, would shorten newer construction exemption to only the last 15 years). The Costa Hawkins Act prohibits vacancy control, or the regulation of initial rents charged to new tenants. Initiative will institute vacancy control, if and when it becomes legal. 
General Impacts 
It is apparent that the passage of the proposed initiative will have an immediate and irreparable impact upon the City of Burbank involving numerous aspects. Initiative RC is no compromise.  
Few voters will read all 10,000+ words of the initiative.  It contains every conceivable rent control regulation, combining provisions of Los Angeles, West Hollywood, Santa Monica, San Francisco, and Berkeley.  At least California's rent control law (A.B. 1482 (2019)) in comparison was somewhat fair. The general impacts include the following.
Housing Production Will Diminish –Rent control laws generally exempt new buildings to protect the production of housing. However, Initiative RC disincentivizes new construction, building, and development, because it regulates newer buildings too.  Relocation fees will increase the already high cost of new construction.  Burbank will have trouble meeting its housing quotas, as mandated by California. 
Burbank's Economy Will Diminish – Homeowners will live in a less prosperous community.  Present and future property taxes will be diminished, resulting in smaller budgets for schools, streets, and firefighters.  Rent control benefits few, at the cost of many.  
Property Values Will Diminish –Middle-class investors will suffer immediately, as the market will immediately re-adjust.  Some investors will lose most or all of their equity.  Others will lose their buildings in foreclosure.  Following foreclosure, the purchaser may not be bound by existing leases.
Mobility Will Diminish – Tenants will be less likely to move, reducing circulation in the community.  Fewer units will be available to welcome new Burbank residents.  The few available units will be more expensive.  
Housing Quality Will Diminish – Owners will have less ability and incentive to maintain, improve, or modernize existing properties.  Tenants will live in lower cost, yet lower quality, buildings.  For example, costly seismic and retrofit/soft story improvements will be less affordable, thereby impacting safety.
The Proposed Initiative is Unfair – The initiative forces landlords to subsidize tenants who have been paying below-market rents.  The lower the past rents, the greater the subsidy.  There are alternative ways of addressing affordability which are more equitable or fair.  Instead, the proposed initiative turns gifts into entitlements.  
The above general information is provided only to acquaint landlords regarding rent control and the pending initiative (RC) on the Burbank ballot. The law firm of Gerro & Gerro has over forty years of real estate experience, litigation and transactional. They may be reached at (818) 840-0000 or email at [email protected] or [email protected].