A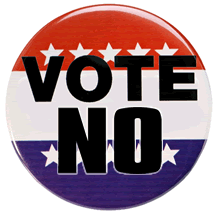 nti-housing activist Michael Weinstein is back for round two.  Mr. Weinstein is the president and CEO of the AIDS Healthcare Foundation and led the campaign to pass the defeated Proposition 10 in 2018.  He is still convinced that more rent control is needed.
Weinstein's so-called "Rental Affordability Act" – Prop. 21 would allow cities and counties to impose rent controls at any level they choose on buildings after they turn 15 years old.
Weinstein claims his proposal is in response to the COVID-19 pandemic however; it is clearly another attempt to wipe Costa-Hawkins off the books.
How Would This Affect You?
Also known as The California Local Rent Control Initiative, Prop. 21 would :
- Advertisers -
Allow all rent control ordinances to impose rent controls on any building after they turn 15 years old – thereby repealing Costa-Hawkins protections.

Prevent you from renting your unit at market level when a tenant moves out – once again allowing vacancy control.

Extend rent control to single family homes and condos if your own more than two.

Decrease rental income on your building and

Decrease the value of your property
What is Costa-Hawkins?
For over 20 years, the Costa-Hawkins Act has prohibited local governments from regulating the price of rents on rental units built after 1995.  Costa-Hawkins also prohibits a local government from regulating rents on single-family homes, individually owned condominiums and townhouses.  Costa-Hawkins is our friend.
Moreover, the Costa-Hawkins act requires all rent control ordinances to allow a rental property owner to set the rent at market rate once an existing tenant moves out and a new tenant moves in (vacancy decontrol).
A Repeat of Prop. 10?
In 2018, we defeated Proposition 10, which would have allowed local governments to adopt rent control on any type of rental housing. Weinstein and the AIDS Healthcare Foundation (AHF) co-sponsored Proposition 10, and now, an AHF division called "Housing is a Human Right" is sponsoring the campaign behind the 2020 ballot initiative. 
VOTE NO on PROP 21!
A "NO" vote opposes this ballot initiative, thereby continuing to prohibit rent control on housing that was first occupied after February 1, 1995, AND housing units such as condos, townhouses and single-family homes.  
Vote NO; educate your family and friends and let's defeat this once again!
Patricia A. Harris is Senior Editor of the Apartment Owners Association News and Buyers Guide.