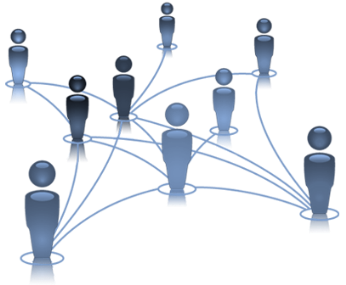 As 2019 came to a close, the world felt tired, overworked, and even "peopled out." The overall sentiment in those early days of 2020 boiled down to a two-word phrase: burn out. 
Gallup's research results showed that around 45% of Millennials experienced "sometimes" burnout. 45% is a massive number. 2020 was expected to be more of the same – some predictions even seeing that number climb.
The Pandemic
And then the COVID-19 pandemic slowly began to emerge in China, making its way to the United States in early March 2020. The pandemic caught us off guard and threw the entire world into upheaval. When was the last time the entire world faced an event of this magnitude?
If we had told our 2019 selves that shaking hands would be banned, the Olympics would be postponed, parents would become teachers, and news segments would be held via Skype from broadcasters' dining room tables, we wouldn't believe it.
- Advertisers -
And while 2020 has rocked us, it has also been a gift in that it has taught us many important lessons. It's forever changed the way we conduct business. And, most importantly, it's taught us that we weren't actually "peopled out" – but rather, we've been craving meaningful human connections more than ever before. Don't miss the keyword: meaningful. Trust. Authenticity. Transparency. Rawness.
Let's take a look at a few of the lessons we have seen firsthand through our innovative multifamily, hotel, and corporate housing real estate industries:
COVID-19 as a Forcing Function for Innovation
As the pandemic slowly forced businesses around the world to close their brick and mortar doors, creativity, entrepreneurship, and resourcefulness emerged. Companies of all shapes and sizes were forced to embrace new ways of conducting business. One of the driving innovation factors? The massive shift to video.
According to Statista, 42% of Americans have socialized virtually with friends and family during the pandemic, and 20% of working professionals now use video calling platforms for work meetings on a regular basis.
We have seen a meteoric rise in virtual leasing, resulting in a 15X increase in the volume of live virtual tours of multifamily, hotel, and corporate housing properties. By attending a live, virtual tour of a space, consumers don't have to worry about contracting the virus, taking time off work or away from e-learning, or commuting to the property.
Similar to how tele-health doctor appointments have skyrocketed, now that consumers and apartment leasing teams have adjusted to this video-first approach, they'll never go back to a purely in-person leasing process. Simply put, the pandemic was a forcing function for many multifamily apartment communities to embark on the digital transformation journey they've been putting off for years.
Consumers Want to Buy From Other People
For housing seekers, 3D videos and out-of-the-box pictures only tell part of the story. These tools can be fantastic for developing top-of-the-funnel interest in a community or property. However, they fall significantly short when it comes to the sales process.
More than ever, people are craving interaction with humans. Consumers want unexpected honesty and transparency during the sales process. They want to feel like the sales person on the other side of the live video tour has their interests in mind; they want an actual dialogue – not a monologue.
For multifamily leasing professionals, the human element is so important because consumers today need to trust that what they're purchasing (or leasing) is portrayed in a real way and is actually what they're going to get.
Human interaction helps instill trust and transparency into the process as consumers can sniff out when something isn't right (why didn't that 3D video show the laundry area?), ask clarifying questions (can you show me the outside view from the master bedroom?), and drive the live interaction to actually be able to see what they want (I want to see the gym and pool) – and need (show me the handicap accessibility elements).
Create Meaningful Relationships Between 
Multifamily Leasing Professionals and Consumers
While the pandemic may have expedited virtual leasing for multifamily apartment communities around the world, the industry has been ripe for disruption for quite some time. Even after COVID-19 is a distance memory, consumers will expect virtual leasing and touring options to be available to them – and the communities that are able to provide this level of human connection in technology form will not only survive, but thrive.
Reprinted with permission of Multifamily Insiders – www.multifamilyinsiders.com. Multifamily Insiders was created to provide the first true online networking group for the multifamily industry and its partners.  To learn more about this article, visit realync.com or email [email protected].